/

/

Kroger Celebrates Its Customers in The Woodlands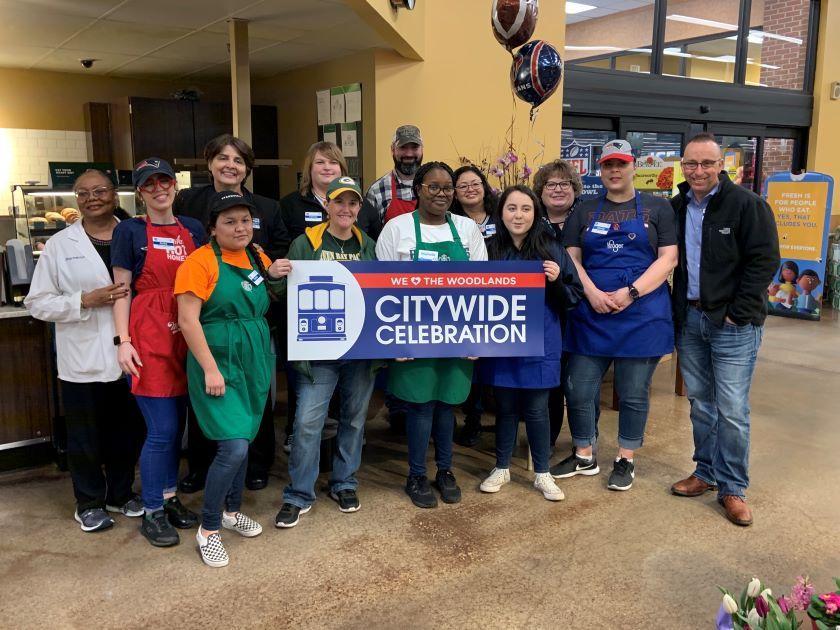 THE WOODLANDS, TX -- Kroger understands the importance of the relationships they create with members of the community. To show their appreciation for their great customers, Kroger stores located in The Woodlands Area kicked off the first of two Citywide Celebrations this past weekend.

Woodlands Online was invited to the Cochran's Crossing location to experience a fun-filled afternoon complete with free food and live music provided by 104.1 KRBE and talented Kroger Associates. There were free giveaways as well, including two $100 beef tenderloins.

Store Manager Anna Bowden took our team on a tour to showcase the many departments and services offered in store. We were pleased to be welcomed with such hospitality, and enjoyed the opportunity to get an inside look. Thank you to all of the wonderful employees we met that day! Watch a video of the tour

Kroger will have another Customer Appreciation event this Saturday, Jan 18 from 10 a.m. to 4 p.m. at the following store locations: Sterling Ridge Shopping Center, Alden Bridge Shopping Center, Kuykendahl Tomball location, and Cochran's Crossing Shopping Center.

104.1 KRBE will be in attendance at the Kuykendahl Tomball location from 12 to 2 p.m. to provide music and prizes. Two more beef tenderloins will be given away at this location at 12:30 p.m. and 1:30 p.m. Visit the event page for further information.


View The Kroger Customer Appreciaion 2020 Video
View Kroger Customer Appreciate Photos