/

/

Woodforest National Bank to Open New Location in Montgomery County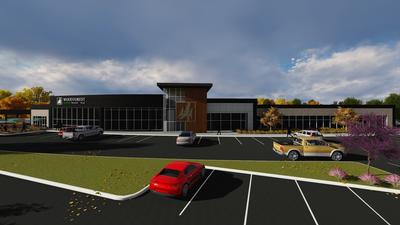 THE WOODLANDS, TX -- Woodforest National Bank® ("Woodforest") announces its newest location coming to Montgomery County in The Woodforest Development Community.
Woodforest Proudly Celebrates 40 Years in Business in 2020
Anticipated to open this year at 895 Fish Creek Thoroughfare, the bank will offer a range of banking services for consumer and commercial customers and will also include Woodforest Wealth Strategies. This new location will be approximately 20,000 square feet of bank and tenant space.
"We are happy to invest in our hometown and appreciate our Montgomery County customers," said Jay Dreibelbis, Woodforest's President and CEO. "This new 29th location will allow us to continue to support those who make Woodforest their hometown bank. "It's also a very proud moment for us to celebrate 40 years of service in 2020 as one of the area's largest employers, and our employees as the bank's largest shareholders."
Founded in 1980, with an asset size of $6 billion, Woodforest has more than 700 locations across the United States. In 2020, to celebrate its 40th anniversary, Woodforest will host a series of celebration events such as a groundbreaking ceremony and a grand opening to the public. Details on these events will be shared as they become available.
The bank is part of the growing retail and service options in the community of Woodforest, located seven miles west of Interstate 45 between Conroe and The Woodlands. Pricing in the community is from the $190,000s and residents enjoy generous amenities, an on-site school, on-site church and more. Woodforest is once again ranked as one of the nation's top-selling master-planned communities. For more information, visit www.WoodforestTX.com.