Junior League of The Woodlands Announces Leon Logothetis as the 2020 Impact Speaker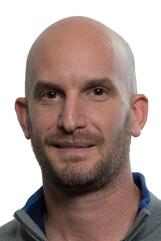 THE WOODLANDS, TX - Junior League of The Woodlands (JLTW) welcomes Leon Logothetis as the 2020 speaker for its annual IMPACT event. Mr. Logothetis is a motivational speaker, philanthropist, and a global adventurer, who gave up his corporate life in London for a life on the road. The changes made in his life were inspired by the inspirational movie The Motorcycle Diaries. Mr. Logothetis found his new passion, which is finding your inner rebel through kindness and the power of human connection.

Mr. Logothetis has visited over 90 countries and traveled to every continent. He is also the host of a television series, Amazing Adventures of a Nobody, which is broadcasted worldwide by National Geographic. Recently, he completed filming his new series, The Kindness Diaries, where he traveled the globe and distributed life-changing gifts to unsuspecting Good Samaritans.

Mr. Logothetis's books, Amazing Adventures of a Nobody, The Kindness Diaries, and Live, Love, Explore: Discover the Way of the Traveler a Roadmap to the Life you were meant to Live are available in stores now.

IMPACT stands for Increase and Motivate Positive Awareness in Children and Teachers and is a one- day event developed in 2008 from a former JLTW program called "Through the Looking Glass." Each year the event hosts a compelling speaker with the goal to motivate and inspire educators, administrators and parents.

Junior League of The Woodlands partners with local school districts and numerous private schools; inviting all staff, admission free, to learn while earning continuing education credits. In 2016, IMPACT created the Dollar$ for Districts contest, which donates $500 to the school in each district with the most attendees registered by the Friday before the event.

This year's event will take place on Saturday, February 8, at 9am at The Woodlands United Methodist Church. As a special treat, each attendee will enjoy a warm cookie thanks to League Sponsor Tiffs Treats Research Forest! For more information, visit https://www.jlthewoodlands.org/impact/.