/

/

Lone Star College to Hold Adjunct Faculty Career Fair in The Woodlands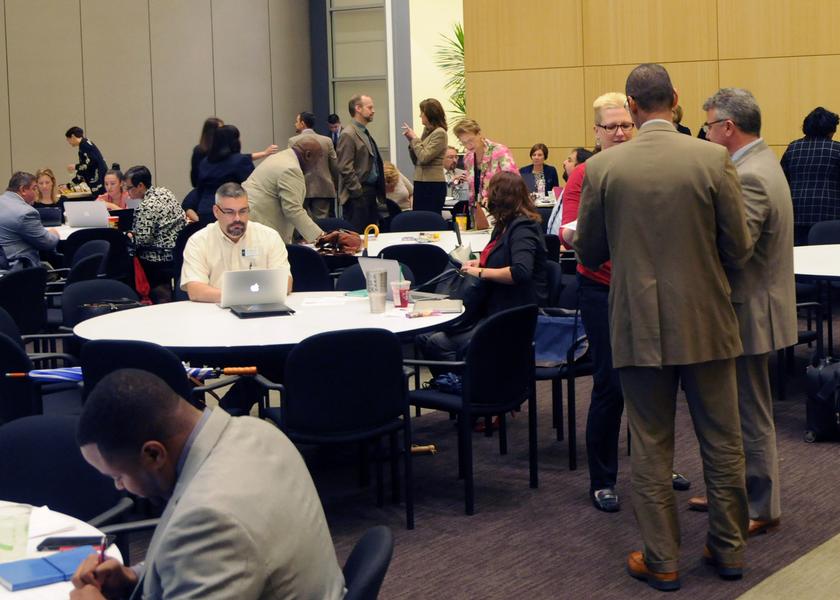 THE WOODLANDS, TX - Lone Star College is seeking qualified candidates to join its team and help continue the mission of promoting student success by ensuring excellence in teaching.

"This is a perfect opportunity for instructors to learn more about Lone Star College and be part of an organization that is focused on helping students achieve their goals," said Margaret Kerstens, senior associate vice chancellor, LSC Human Resources.

The LSC Adjunct Faculty Career Fair takes place Tuesday, March 24, from 3:30 to 7 p.m. in the Lone Star Community Building located at the LSC-System Office, 5000 Research Forest Drive, The Woodlands, TX 77381. Last entry will be at 6:30 p.m.

Candidates are asked to bring copies of their resumé, unofficial transcripts, certifications and licenses. Applicants are also urged to pre-register at LoneStar.edu/AFCF to expedite check-in and to review available positions. Pre-registration ends March 15.

In addition to the career fair, workshops will be hosted by the Office of Governance, Equity and Records; LSC Organizational Development; and LSC-Tomball Center for Organizational and Teaching Excellence

LSC was recently named a 2019 Great Colleges To Work For® by the Chronicle of Higher Education in partnership with ModernThink, LLC. This was the third consecutive year LSC was recognized. In addition, DiversityJobs.com named Lone Star College a Top Employers 2020 for its dedication and commitment to building a diverse workforce and culture.

"Campus representatives will be on-site to answer questions and assist with applications surrounding a variety of disciplines," said Kerstens.