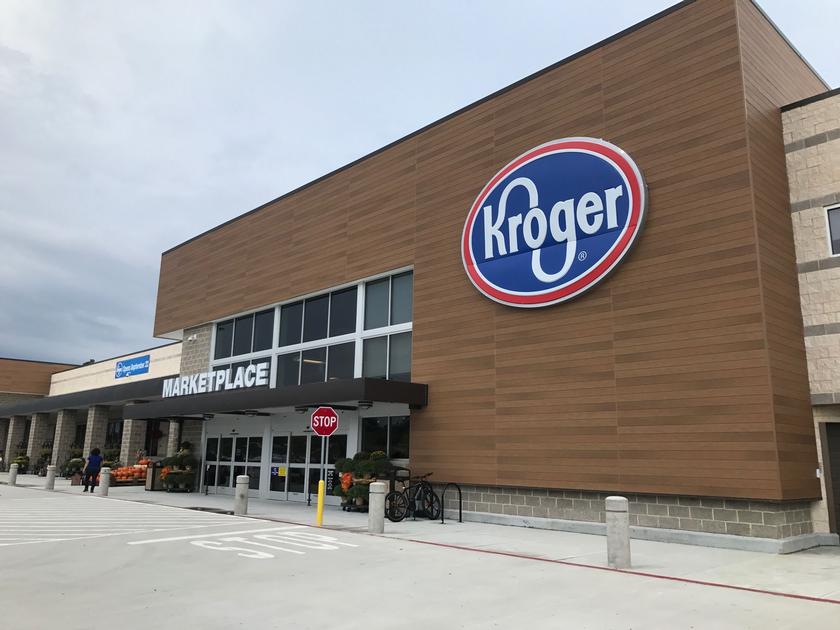 HOUSTON, TX - Kroger Houston is encouraging customers to choose preparedness over panic. The retailer ensures that they are working around-the-clock to keep store shelves full but also wants shoppers to consider others who will come behind them.
While working around-the-clock to keep store shelves full, Kroger highlights the importance of mindful shopping amidst growing trend of stockpiling.
"We want Houstonians to know that we're here for our customers and communities when they need us most, with open stores and openhearted hospitality. That's why our teams are working so hard to keep our stores clean, open and stocked," says Joe Kelley, Kroger Houston division president. "We'd like to take this opportunity to also remind our customers that we are all in this together and to please take into consideration the needs of their fellow Houstonians."
Kroger activated a preparedness plan several weeks ago and is continuing to monitor the rapidly evolving situation while following guidance from federal, state and local agencies, including the CDC and other health organizations.
Here are the steps we're taking to protect our customers and associates:
In Our Stores
- Cleaning commonly used areas more often, including cashier stations, self-checkouts, credit card terminals, conveyor belts and food service counters, and cleaning shelves when restocking products.
- Sanitizing restrooms more frequently and restocking with supplies, including soap, paper towels and hand sanitizer.
- Adding extra hand sanitizer at cashier stations, food service counters, and all Pharmacy, The Little Clinic and Starbucks locations.
- Wiping down shopping carts, baskets and equipment.
- Partnering with our suppliers to replenish high-demand preparedness products.
- Continuing to provide our customers with free disinfectant wipes at our store entrances to sanitize their shopping carts or baskets.
- Following best practices for safe food handling, as always.
For Our Associates
- Encouraging our associates to closely monitor their health and well-being.
- Providing hand sanitizer and tissues in breakrooms and meeting rooms.
- Asking our associates to stay home if they, or someone in their household, are sick.
- Providing financial support from our Helping Hands fund – a company-sponsored employee assistance fund – to associates who may be directly affected.
- Suspending business air travel for associates through March 31, 2020 and recommending virtual meetings.
For Our Customers
- Encouraging our customers to follow the CDC's suggested hygiene practices to reduce the spread of the virus.
- Recommending that our customers also practice safe food handling at home.