/

/

YES to YOUTH Cancels Spring Fundraiser in The Woodlands; Offers Mini-Fundraiser Instead
YES to YOUTH Cancels Spring Fundraiser in The Woodlands; Offers Mini-Fundraiser Instead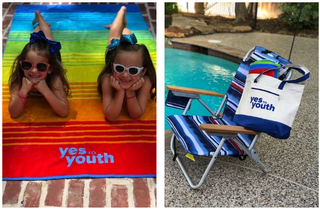 THE WOODLANDS, TX - YES to YOUTH would like to offer our heartfelt thanks for our supporters who have provided meals for the children in the shelter, braved the stores to shop for essentials that were desperately needed, donated money, and offered words of encouragement and prayers.

To ensure the health and safety of our supporters and staff, we cancelled our spring fundraiser. In response, we are having a mini-fundraiser in support of our mission. We hope the bright colors of the towel will bring sunny thoughts and dreams of happy times at the beach. Thank you for making a difference in the lives of children.

Large 40' X 72' Resort Style Beach Towel embroidered with the YES to YOUTH logo and sturdy Canvas Tote Bag with zipper pocket and YES to YOUTH logo.

Beach Towel $40
Beach Towel with Canvas Bag $55

Click here to purchase.

Available for pick-up at YES to YOUTH office: 8701 New Trails Dr., Suite 118, The Woodlands.

Thank you for all you do to make our community a better place!