/

/

Volunteers Honored Through the 30th Annual Women of Distinction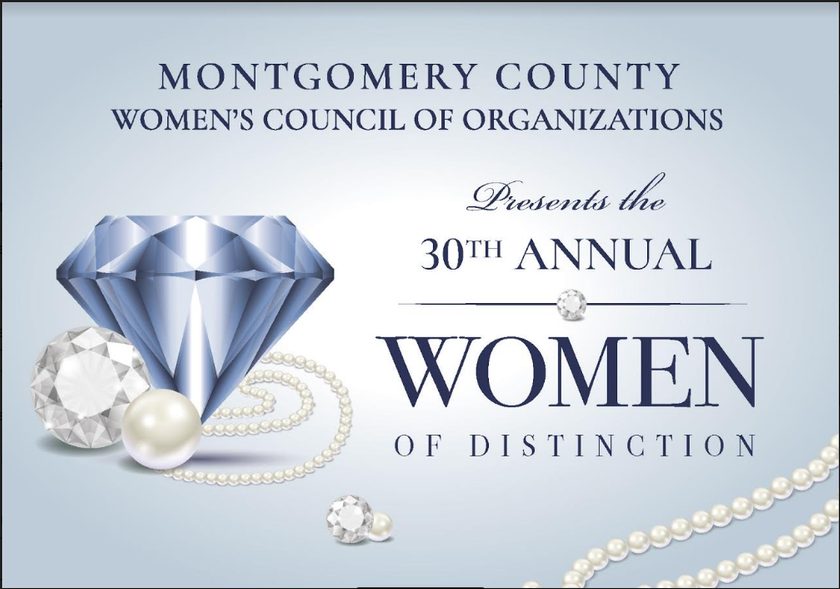 THE WOODLANDS, TX – Montgomery County Women's Council of Organizations (MCWCO) Board of Directors annually host a Women of Distinction Luncheon at The Waterway Marriott in The Woodlands to honor designated, extraordinary volunteers in the community. Previously scheduled for Friday, May 1, the luncheon was cancelled, but the 32 Women of Distinction will still be honored.

The Women of Distinction luncheon was formed in 1990 to bring light to the volunteer community as a nonprofit. Any 501©3 nonprofit operating in Montgomery County can become a member of MCWCO. Each year the member organizations gather to honor their 'Women of Distinction'. She is recognized for the numerous hours, unyielding commitment, and loyal dedication she has provided their agency. This year a video was made highlighting the 2020 Women of Distinction and can be viewed here.

"As president of the Montgomery County Women's Council of Organizations, I would like to congratulate all of the ladies that are the 2020 Women of Distinction", said Carol Gooch, Executive Director of Montgomery County Association of Business Women (MCABW). "This was our 30th year and it was going to be a very special luncheon to honor these ladies, but due to the COVID-19 virus, we were unable to have our May 1 luncheon. These ladies have given their time, resources, and skills to volunteer in our community to help improve the quality of life in Montgomery County. Thank you to our 2020 Women of Distinction."

The honorees that have been selected as Women of Distinction for 2020 are as follows:

• Kathy Igercich- Canopy Cancer Survivorship Center
• Misti Jeter-CASA Child Advocates of Montgomery County, Inc.
• Heather Nehila - Children's Books on Wheels
• Jamie Meche- Community Assistance Center
• Renee Atkinson- Cypress-Woodlands Junior Forum
• Randie Morton- Executive Women's Alliance
• Karen Lonon- FAITH Fighting Cancer in Montgomery County
• Lisa Van De Walle- Family Promise of Montgomery County, Texas
• Noelle Jahncke- The Will Herndon Research Fund
• Geni Garrison - Interfaith of The Woodlands
• Allison Tinker- Junior League of The Woodlands, Inc.
• Courtney Galle - Leadership Montgomery County - Texas
• Tracy Cassady- Love Fosters Hope
• Janie Macklin- Memorial Hermann, The Woodlands Hospital Auxiliary
• Bethany Bielamowicz – Montgomery County Association of Business Women (MCABW)
• Amy Lampman – Montgomery County Food Bank
• Pat Bruen - Montgomery County Republican Women (MCRW) - Texas
• Andrea Byrd- Montgomery County Women's Center
• Lori Ivey - National Charity League, Inc., Bluebonnet Chapter
• Kimberly Bowman- National Charity League Laurel Chapter
• Emily Gogineni -National Charity League, Inc., The Woodlands Chapter
• Stephanie Teed- The Pavilion Partners
• Nicole Harrison - Rotary Club of The Woodlands
• Amber Scheer - The Breast Cancer Charities of America
• Cassie Miller- The Giving Gown Foundation
• Susan Vreeland-Wendt - The Woodlands Arts Council
• Tammy Schroder - The Woodlands Charities, Inc.
• Sondra Ruhman- The Woodlands Children's Museum
• Kerri Bigler - The Woodlands United Methodist School
• Ann Herbek - The Woodlands Republican Women
• Laura Josefsen – Women Inspiring Supporting Entrepreneurs (WISE)
• Katrina Savage - YES to YOUTH - Montgomery County Youth Services

Each of the Honorees will receive an award and a Certificate of Appreciation for their outstanding commitment to volunteering from Congressman Brady and Senator Creighton very soon.

Jennifer Landers, Executive Director of Community Assistance Center, highly recommends MCWCO as a way to stay connected to local businesswomen through networking opportunities that strengthen relationships to ultimately benefit the entire community. "The WOD Luncheon is an excellent opportunity for CAC to highlight one of our dedicated ladies serving our community through the programs and services we offer to our neighbors in need."

Jamie Meche was the honoree for CAC. "I am very humbled and honored that CAC would consider me for doing something I lovingly do for the seniors in the community. Thank you, CAC, for allowing me to follow my passion and partner with you!"

Women of Distinction always sparkle and shine even in the most difficult times! Congratulations to all the 2020 Women of Distinction! Sign up your nonprofit organization to become a member.

Montgomery County Women's Council of Organizations serves nonprofit organizations by providing a forum for agencies to network and update each other regarding services and resources. Learn more here or connect with MCWCO on Facebook.