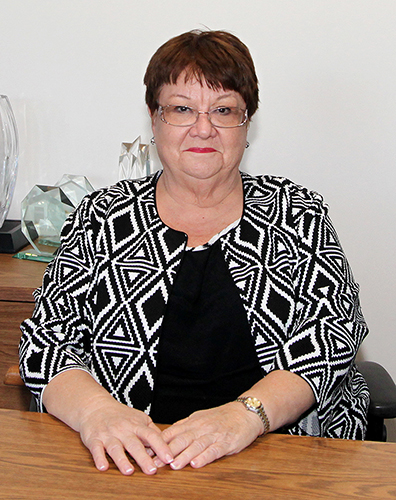 THE WOODLANDS, TX - Fox Travel is pleased to announce that a member of our Travel Advisory Staff, Alma Lee, has been chosen as an American Express Travel Division Pacesetter. Out of 7000 American Express Travel Advisors World Wide, this puts her in the top 100 in the World and the top 25 within the United States.

To achieve Pacesetter status, an advisor must achieve excellence in at least one product support area in addition to representing the values and standards of American Express and its Travel Division. Alma ranked Number 6 in American Express Booking Tool Support Excellence and #3 in American Express Product Usage Excellence. Her eagerness to use cutting edge technology and vendors supported by American Express, her personal travel experience, and her desire to offer Fox Travel clients the best travel experience possible have placed her in the forefront of the Travel Industry.

Alma came to Fox Travel after a 31 year career with American Airlines. During her tenure with American, Alma assisted with the start-up of various international airport, baggage service, and reservation offices. This led her to have extended stays all around the world making her a terrific advisor to assist with Europe, South Pacific, Asia, Africa and South American travel. She has definitely "been there." In her words, "I don't have a bucket list. I was fortunate to visit places all over the world that most people will only dream of seeing." Her interest in all areas of travel have given her a unique perspective on travel. She has been known to advise clients of which trains to take in and around London, Paris, Dublin, or Frankfurt to see all of the "in" sights. She can also tell you the best shopping areas in most cities. And, if a country has a wine region she will know it.