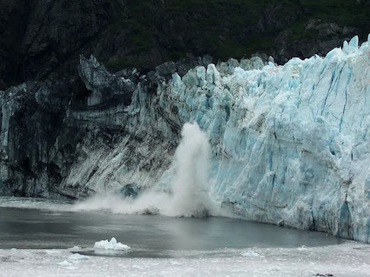 THE WOODLANDS, Texas - Fox Travel in The Woodlands recently celebrated 30 years of serving The Woodlands and South Montgomery County residents for all of their travel needs. Owned by husband and wife team, James Bailey and Donna Daniels, it was only a perfect venture for the couple as they got married in a place where traveling most often begins: the airport.

"He asked to borrow a pen at the Houston Intercontinental Airport, and we got married there eight years later at the gate where we met. It was a slow news day so we were on NBC news," she laughed.

When the duo opened Fox Travel in 1984, The Woodlands was just a budding township that was starting to grow in size and in residents. Now, 30 years later, Fox Travel is still a staple of The Woodlands, priding themselves in serving customers with the upmost respect and professionalism. From finding the perfect cruise, tour, resort or family vacation, Fox Travel has it all, and offers great deals for trips all around the world. They are even backed by the expertise of American Express Travel since 1997, giving their customers great value added for the money spent, group rates for individuals on select cruises and on some sailings a host, private reception, and custom private shore excursion plus various unique supplier offerings.

"Being part of American Express opens up a door of suppliers that stand behind their product," said Daniels.

Fox Travel's website can be used to better customize a customer's traveling needs, including searching by region, duration, date, maximum price, destination and much more. The staff at Fox Travel wants to be sure to give their customers plenty of options, making sure it tailors to them specifically.

"We have lasted because we offer our clients options," said Daniels. "For some people, it is about the price, and for others, it is about the experience. We show them what might fit that experience the best, then they choose which one they want."

Although it is nearly impossible for Daniels to choose her favorite place she's traveled, she does recall some of her most memorable trips around the world. After all, she has visited over 47 states, 6 continents, and more than 110 countries and island destinations. She notes some adventurous trips she has taken including spending three weeks in Africa, Peru, Tahiti and China to see the pandas. One of Daniels' favorite places to visit in The United States is Alaska, specifically the Mendenhall Glacier.

"We have been traveling long enough that we have seen the globe change," said Daniels. "For instance, Yugoslavia was one country and we had been there. Then it became five countries, and we went to all five, so now we have been to six," laughed Daniels. "And each time we go to Alaska, it is scary to see how much the Mendenhall Glacier had receded, and, in Glacier Bay, we see how much faster the glaciers are calving."

Bailey and Daniels often escort groups themselves, with a tally company-wide of 40 to 60 group tours a year. In fact, tagging along with the groups is one of Daniels' most rewarding parts of their group travels at Fox Travel.

"When you're escorting the groups, you know what they're going to see ahead of time," said Daniels. "You get to witness them seeing that and how much they are enjoying it...like we knew they would!"

Whether you are looking for a one-of-a-kind family vacation, the perfect venue for a destination wedding, a relaxing cruise, or a quick getaway to a resort, look no further than Fox Travel. The oldest travel service company in The Woodlands, it is no wonder why James Bailey and Donna Daniels are now celebrating their 30th year being in business. They care about each and every customer and work to find them the perfect travel itinerary.

"If you have an opportunity to travel, don't put it off. Do it now, there is no time like the present," said Daniels. "It is all about having FUN! Then you have the memories that you can share and fall back on."

Fox Travel is located at 25701 IH-45 North, next to Carrabba's. For more information about their services, visit the website provided below or call 281-363-0808.