/

/

Texas A&M and UT Have Announced They Will Be Test Optional for the Class of 2021
Texas A&M and UT Have Announced They Will Be Test Optional for the Class of 2021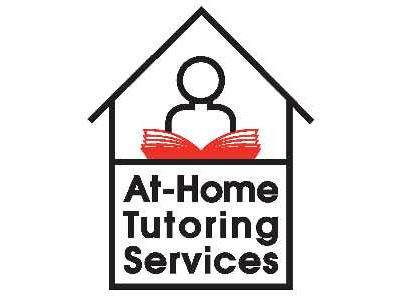 THE WOODLANDS, TX - First of all the BIG news: Texas A&M and the University of Texas at Austin are now test optional for the class of 2021! This is wonderful news for all of the stressed out students and parents. Here's some more info and frequently asked questions we've been getting.

Should I still take the test, now that many of my schools are test-optional? YES! Though many schools are test-optional for admission, merit scholarships at some of these same schools still depend on and/or require scores. Furthermore, there is NO downside to taking the test, and a high score could help you even more than it might in other years, because fewer students will have them. We're recommending everyone test if possible.

I heard the July ACT is cancelled. Many test sites are cancelling the July ACT. This is a site-by-site decision and official word from ACT isn't always on top of the latest developments, so I recommend contacting your test site for info.

When can I test? ACT has added multiple new testing dates--you can now test 9/12, 9/19, 10/10, 10/17, and 10/24! The registration for these dates will open the last week of July. If you are taking the SAT, there is an SAT a month starting in August and they may well add more. We will keep you posted!

What should I be doing right now? This is a GREAT time to be working on college application essays and all the other pieces besides test scores. In a year like this, presentation, resume, and especially the essay matter more than ever to help students stand out and gain admission to the schools of their choice.

Please reach out today if we can help: AT-HOME TUTORING SERVICES earned the title of #1 Tutoring Service by Woodlands Online in The Best Of The Woodlands 2020. Our dedicated college team has expertise in every area of the admissions process. Our Staff of Admissions Consultants can help your student with:

• creating and refining a personalized admissions timeline
• keeping students on track to meet multiple deadlines while keeping up with school and other commitments
• researching schools and determining where to apply
• identifying and obtaining exciting and enriching internship and summer opportunities
• developing and executing a test preparation plan that will best showcase students' strengths
• advising on letters of recommendation
• brainstorming, drafting, and perfecting memorable and unique application essays
• perfecting the common application and other applications to ensure correct submission according to requirements
• conducting mock interviews and helping students prepare for campus visits
• creating supplemental materials to showcase student interests and talents in the arts, sports, a specific academic field, or other areas
• helping student athletes navigate the recruitment process and/or reach out to potential schools as appropriate
• researching, selecting, and applying for financial aid and scholarships

We offer private tutoring for all academic subjects in all grades PreK through College as well as test preparation for the ACT/SAT/ISEE/GRE and more. Our experienced professional tutors meet each student one on one and provide a custom learning experience to address the specific needs of each individual student. We offer support for homeschooling, hybrid and distance learning programs. Contact Eva Bisso at 713-418-0268 or by email woodlandsinfo@athometutoringservices.com to arrange services for your student. More information can be found at www.athometutoringservices.com.