/

/

Montgomery County Food Bank Continues to Meet the Critical Need in the Community
Montgomery County Food Bank Continues to Meet the Critical Need in the Community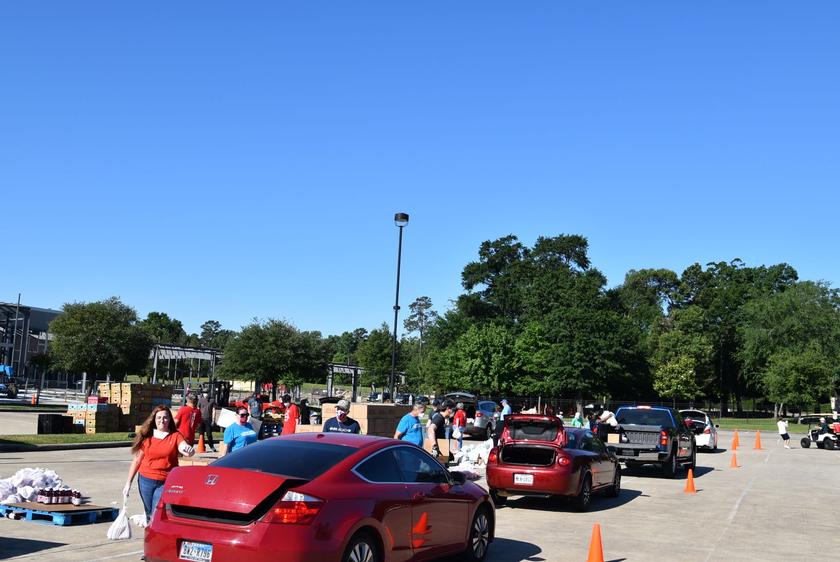 MONTGOMERY COUNTY, TX - Montgomery County Food Bank began their COVID-19 response on March 12, 2020 in uncharted territory brought on by a global pandemic. Since that day, the Montgomery County Food Bank has distributed over 3.5 million meals to neighbors in need, a 163% increase in comparison to 2019. There is still concern as the demand becomes more critical each day. People affected by workplace and summer school closures, people still afraid to venture out of their homes, our neighbors experiencing reduced hours at work – now unsure of their next meal. Feeding America estimates a 40% increase in food insecurity in Montgomery County, TX due to the economic impact of COVID-19.

The organization has met the need through its diverse network of food pantries and meal sites. They have also added an additional 66 mobile food distributions with various community partners and nonprofit organizations across all of Montgomery County. This could not have been achieved without the help of the National Guard and the food bank's committed volunteers who logged more 11,736 volunteer hours.

Juan, a recipient, shared with the Montgomery County Food Bank, "I'm not sure what we would do without the food we get here. This helps me feed my kids. I hope I am able to go back to work soon to help my family more. Thank you Montgomery County Food Bank for helping us."

Kelly Holmes, Board Chairman of Montgomery County Food Bank, said, "We have had an outpouring of support from many community partners, organizations and volunteers from not only Montgomery County but all over the state of Texas. It has been heartwarming to witness our community coming together. As we continue to navigate the changing landscape of this pandemic, we are innovating our processes to fight hunger while ensuring safety. We thank all who support the Montgomery County Food Bank in our efforts to feed the tens of thousands of our citizens who rely on us for nourishment."

How can you help?

To ensure the highest food safety standards for the community, The Montgomery County Food Bank is not encouraging community food drives. However, they do invite you to join them in addressing the growing need by participating in their Virtual Food Drive at https://mcfoodbank.org/virtual-food-drive/. Each donation helps them tremendously and any amount helps them feed someone in need. Remember: one dollar equals five meals!

For volunteer services, the Montgomery County Food Bank is enforcing strict safety guidelines and are limiting their volunteer numbers. To apply to be a part of those limited shifts, please visit our www.mcfoodbank.org.