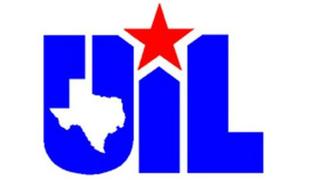 THE WOODLANDS, TX -- After a lot of speculation on what the 2020-21 UIL calendar would look like, the UIL has finally made their decision. UIL announced modifications to the calendar Tuesday morning with the biggest changes coming in 5A and 6A sports. Most notably, 5A and 6A football and volleyball will have a delayed start to the 2020 season with their first day of practice starting on September 7. The first day for volleyball games will take place a week later on September 14, while football will kick off their season starting September 14.

"These adjustments reflect the public health situation at this time and the varying numbers of COVID-19 cases across different geographic areas of the state," said UIL in the press release. "This plan provides a delay for schools in highly-populated metro areas, primarily conferences 5A-6A, given the challenges with COVID-19 those communities are facing, while providing schools in other areas, primarily 1A-4A, an opportunity to start seasons on schedule"

UIL also said the plan allows flexibility for local districts and encourages them to be prepared for any interruptions during the season.

Included in the announcement, UIL updated their COVID-19 risk mitigation guidelines. The guidelines addressed face coverings, symptoms screening, locker room protocols, and social distancing guidelines for teams, fans, media, and stadium workers. To see the full guidelines, visit https://www.uiltexas.org/policy/covid-19/2020-2021-uil-covid-19-risk-mitigation-guidelines

"Our goal in releasing this plan is to provide a path forward for Texas students and schools," said UIL Executive Director Dr. Charles Breithaupt. "While understanding situations change and there will likely be interruptions that will require flexibility and patience, we are hopeful this plan allows students to participate in the education-based activities they love in a way that prioritizes safety and mitigates risk of COVID-19 spread."

For more information, visit the UIL website.