/

/

The East Shore Residents are Opposing Howard Hughes Corporation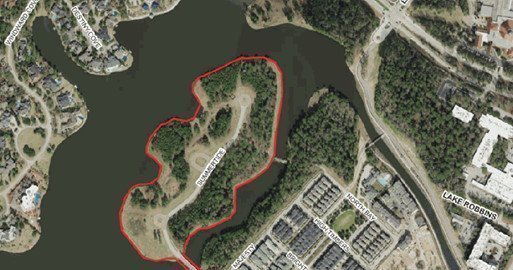 THE WOODLANDS, TX -- East Shore, Windward Cove and West Isle residents are opposing Howard Hughes Corporation's (HHC) VARIANCE REQUEST for a REPLAT on Mitchell Island from 19 (1-acre lots for Custom Homes) to 58 High-Density lots (featuring production track Town Houses). These residents have formally presented their concerns to the East Shore HOA; The Grogan's Mill Village Association; The Woodlands Township Board; and also noticed Congressman Kevin Brady's Office as well as The Woodlands DSC Board. Further, to date, over 200 of these adversely impacted residents have executed a formal Letter of Opposition and presented it to HHC.

In a nutshell, these Woodlands citizens are adamantly opposed to HHC 's VARIANCE REQUEST to change the community's natural landscape and culture from a select few custom homes on Lake Woodlands (Mitchell) Island with tightly controlled standards and architectural styles, to a significant increase of densely packed, production-built homes that are in direct conflict with the intent and details of a 2012 Amendment to the Initial Land Use Designation Agreement. The residents are concerned about the construction impact and changes in our natural environment through clear cutting, and the creation of new concrete pathways that will adversely impact the nesting and hunting environment of the existing diverse shore bird population as well as the permit-protected, well-known American Bald Eagle family.

This additional unplanned HIGH-DENSITY construction on the island will exacerbate the impact from three other ongoing high-density projects, creating capacity overload of the community infrastructure: safety, parking, parks, clubhouse and pool. It will also exacerbate drainage during heavy rains and flooding. The HHC Variance Request does not have sufficient details to understand the full extent of the impact on the Island and the adjacent East Shore, Windward Cove and West Nile communities. Aside from the clear adverse environmental impact upon The Woodlands as a whole; the proposed High-Density 58 track town home development will be an architectural eyesore that will forever change our beautiful lake and its dependent wildlife.

You are encouraged to visit the Township Website under Government. Board of Directors, and contact the Township Board or the Development Standards Committee Members.

Please ask our leaders to ask HHC to work with the East Shore Community to come up with a better solution to the Island Development or go to CHANGE.ORG and sign the petition http://chng.it/GxyL8W2NsH that Chairman Gordy Bunch has organized. In less than two days, the petition has garnered over 1,000 signatures.

Contact Tami Houston with any questions, at kirkandtami@yahoo.com.