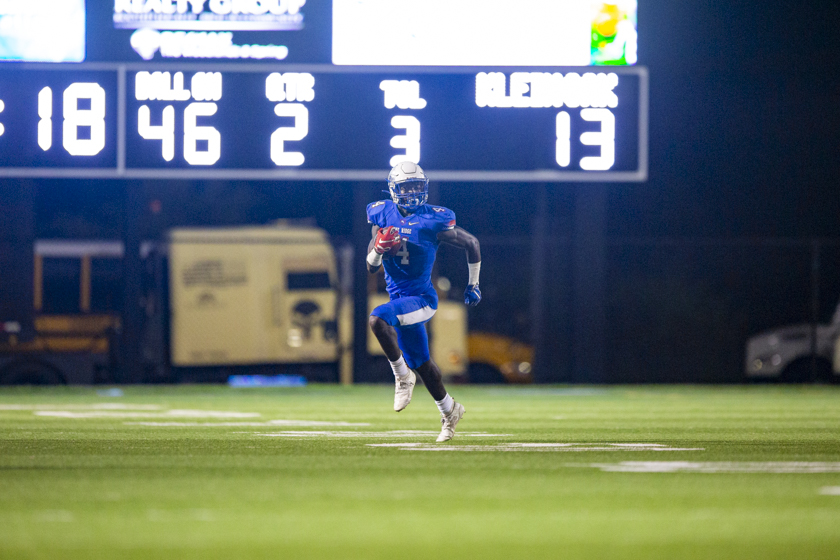 THE WOODLANDS, TX -- Saturday night will be the start of the second season under Coach Mark Schmid for the Oak Ridge War Eagles. The Ridge will be looking to start their season with a win for the first time since 2017 when they host the Clear Creek Wildcats at Woodforest Stadium.

On paper, these two teams match up well with one another. Saturday's game will be a battle to control the running game as both teams are most successful when they move the football on the ground effectively. The War Eagles will attempt to get star RB Alton McCaskill's senior campaign started with a bang, while the Wildcats have their own feature back in Rayfield Conley. To make this match-up even more intriguing, Oak Ridge and Clear Creek each have a strong linebacker unit to counter the firepower on the offensive side of the ball.

Although Clear Creek made the playoffs, both teams had losing records in 2019. A win in week one against an even opponent could go a long way towards turning the corner in 2020. Expect a physical back and forth match-up that could come down to a late score to determine the winner. Prediction: Oak Ridge 42, Clear Creek 35

Saturday's game will be a Woodlands Online live stream sponsored by Memorial Hermann The Woodlands and Team Sinisi Real Estate. Kickoff is scheduled for 6 P.M.