/

/

Lone Star College-North Harris Mi Casa Es Su Casa program recognized for student success
Lone Star College-North Harris Mi Casa Es Su Casa program recognized for student success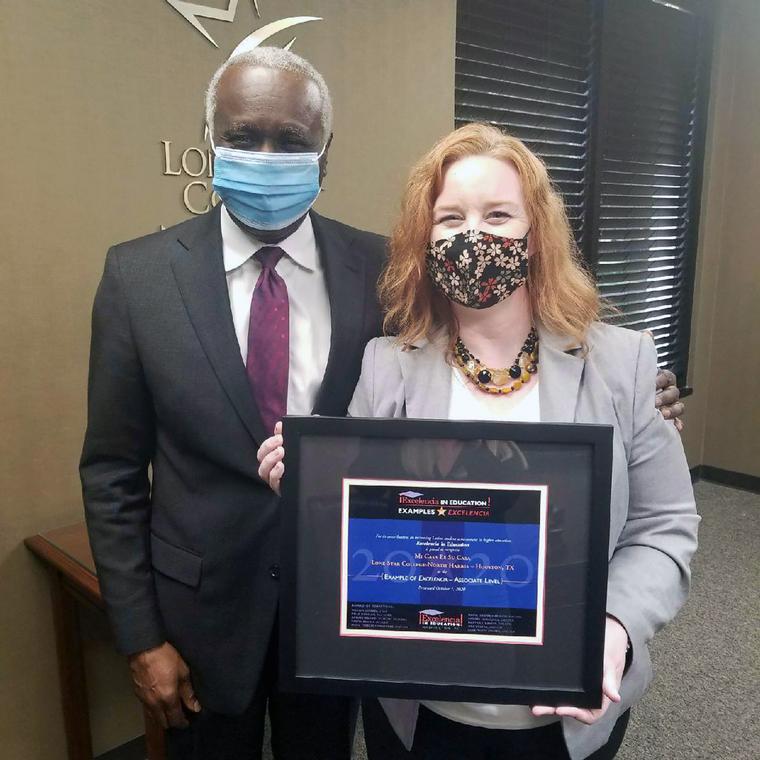 HOUSTON, TX - The Lone Star College-North Harris Mi Casa Es Su Casa program has been acknowledged as a '2020 Example of Excelencia' by Excelencia in Education, the nation's premier authority on efforts accelerating Latino student success in higher education.

"Lone Star College remains committed to creating innovative pathways for all students to pursue their education," said Stephen C. Head, Ph.D., LSC chancellor. "I am grateful to the Lone Star College-North Harris faculty and staff who do such an incredible job of helping our students succeed."

Mi Casa Es Su Casa, which began in 2017, encourages students, faculty and staff to connect, acclimate, succeed and achieve. The program is funded by a $2,587,367 U.S. Dept. of Education Title V grant to ensure underserved students are receiving best-fit instruction based on proven methods and needs.

"The program connects Hispanic community college students to the local campus community, acclimates them to the rigors of academic life, helps them succeed for the duration of their college career and prepares them to achieve in college and beyond," said Archie L. Blanson, Ph.D., LSC-North Harris president. "It's programs like this that allow Lone Star College to continue its mission of providing comprehensive educational opportunities and programs to enrich lives."

In Fall 2019, 68% of Latino program participants continued to their second year of studies compared to the institutional average of 50% and overall program average of 60%.

Excelencia received 112 program submissions from 24 states, the District of Columbia and Puerto Rico. In all, 20 programs received national recognition as finalists for strategies advancing equity for Latinos.

"By promoting what works for Latino students in higher education, Excelencia increases national awareness of efforts effectively engaging the growing Latino student population," shared Sarita Brown, Excelencia in Education president. "We are relentless, as are these programs, in highlighting the benefits to institutions and this country of intentionally serving Latino and other post-traditional students."

Other institutions recognized include University of Arizona, Engineering and Math Scholars Program; Boston College School of Social Work, Latinx Leadership Initiative; and Generation Hope, Scholar Program.

About Excelencia in Education
Excelencia in Education accelerates Latino student success in higher education by promoting Latino student achievement, conducting analysis to inform educational policies, and advancing institutional 11 practices while collaborating with those committed and ready to meet the mission. Launched in 2004 in the nation's capital, Excelencia has established a network of results-oriented educators and policymakers to address the U.S. economy's needs for a highly educated workforce and engaged civic leaders. For more information, visit EdExcelencia.org.

About Lone Star College
Lone Star College offers high-quality, low-cost academic transfer and career training education to 93,000+ students each semester. LSC is training tomorrow's workforce today and redefining the community college experience to support student success. Stephen C. Head, Ph.D., serves as chancellor of LSC, the largest institution of higher education in the Houston area with an annual economic impact of almost $3 billion. LSC consists of seven colleges, 10 centers, two university centers, Lone Star Corporate College and LSC-Online. To learn more, visit LoneStar.edu.