/

/

Rock Around the Christmas Tree at Market Street with Live Musical Performances in Central Park December 22 and New Year's Eve
Rock Around the Christmas Tree at Market Street with Live Musical Performances in Central Park December 22 and New Year's Eve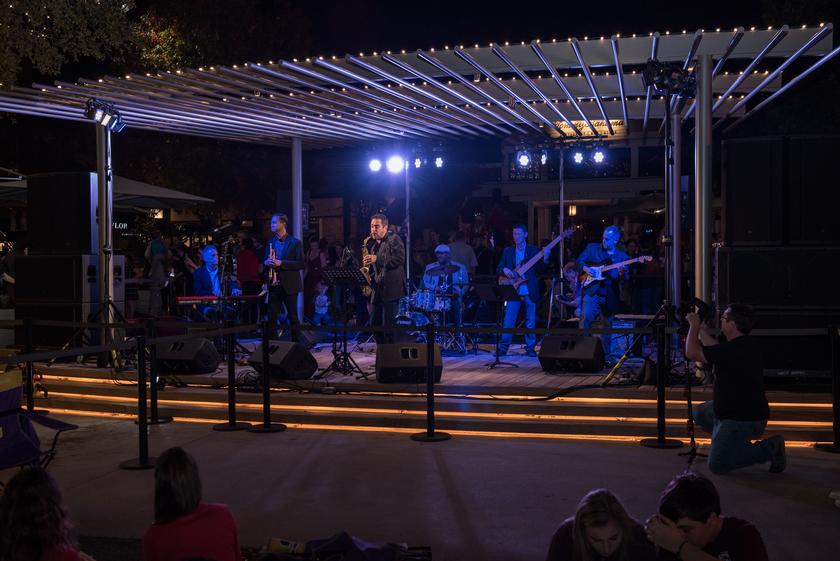 THE WOODLANDS, TX - Guests at Market Street - The Woodlands can celebrate the holiday season with live musical entertainment in Central Park on December 22 and on New Year's Eve - December 31.

The Rockin' Round the Christmas Tree concert, featuring a number of favorite Christmas tunes on the saxophone from the popular David Caceres Band, will take place from 3:00 – 6:00 pm on December 22.

Guests can celebrate the beginning of the new year on December 31 from 2:00 – 5:00 pm with the Rick Marcel Band as they entertain with jazz, blues, pop and soul tunes.

All entertainment will be featured outdoors in Central Park. Guests are invited to enjoy the music from one of the marked social distance circles.

While at Market Street, make sure to catch the Christmas tree's synchronized light and musical display as it "performs" daily every hour on the hour from 5:00 pm - 9:00 pm each evening through December 31. The giant,70-foot tree is a perfect backdrop for videos and photos.