/

/

Health care company owner to pay $1 million to settle False Claims Act case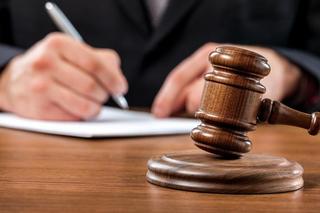 HOUSTON, TX -- The former owner of Providence Home Health and Providence Hospice has agreed to pay $1.05 million to settle claims she knowingly and willfully paid improper kickbacks for referrals of Medicare patients to her businesses, announced U.S. Attorney Ryan K. Patrick along with Special Agent in Charge Miranda Bennett of the Department of Health and Human Services - Office of Inspector General (DHHS-OIG).

Teresita Lumanas Alquero owned both entities at the time of the alleged violations but has since sold them.

"We cannot tolerate kickbacks, especially those designed to affect our most vulnerable beneficiaries," said Bennett. "We will continue to vigilantly investigate such conduct to ensure patients receive care from providers without improper motivations."

Alquero had employed two individuals who filed a whistleblower lawsuit in June 2017 alleging various instances of fraud. Alquero allegedly paid kickbacks to a medical director for Providence. The medical directorship payments exceeded fair market value and were paid over a two-year period to induce him to refer Medicare patients to Providence for home health care and hospice services.

Medicare rules and guidelines prohibit such payments for referrals.

Alquero also allegedly submitted false claims for payment to Medicare identifying a specific attending physician from April 1, 2016, through Sept. 30, 2016. That physician was actually incarcerated during that time. His medical license was suspended April 12, 2016.

Under the False Claims Act, a private party can file an action known as a qui tam on behalf of the United States and receive a portion of the recovery. In this case, the relators will share $168,000 as a result of the settlement.

As part of the settlement, Alquero also agreed to a five-year period of exclusion from participation from Medicare, Medicaid and all other federal health care programs.

DHHS-OIG conducted the investigation along with the U.S. Attorney's Office. Assistant U.S. Attorney Jill Venezia handled the matter.

The claims resolved by this agreement are allegations only, and there has been no determination of liability.