/

/

COVID-19 Vaccine Appointment Scheduling Update for Montgomery County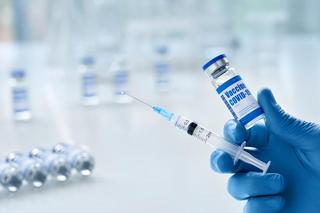 MONTGOMERY COUNTY, TX – St. Luke's Health-The Woodlands Hospital announced today a new way for eligible individuals to schedule COVID-19 vaccine appointments.

Individuals that qualify under the state's Phase 1a, 1b, or 1c priority groups can quickly book an appointment using the chat feature. Users would need to answer a few brief questions to help determine eligibility before allowing them to schedule an appointment.

Visit StLukesHealth.org/MontgomeryCountyVaccine and look for the COVID-19 assistant chat feature in the bottom right corner of the page. Following the prompts, patients can directly schedule vaccination appointments online. A step-by-step guide is available here.

St. Luke's Health—The Woodlands Hospital is a state-designated vaccine drive-through site located at Woodforest Bank Stadium located at 19115 David Memorial Dr., Shenandoah, TX 77385. We remain committed to distributing COVID-19 vaccines as quickly and safely as possible. For more information about the COVID-19 vaccine, visit stlukeshealth.org/CovidVaccine.