/

/

Raise Funds for Homebound Seniors at Miles for Meals 5K/10K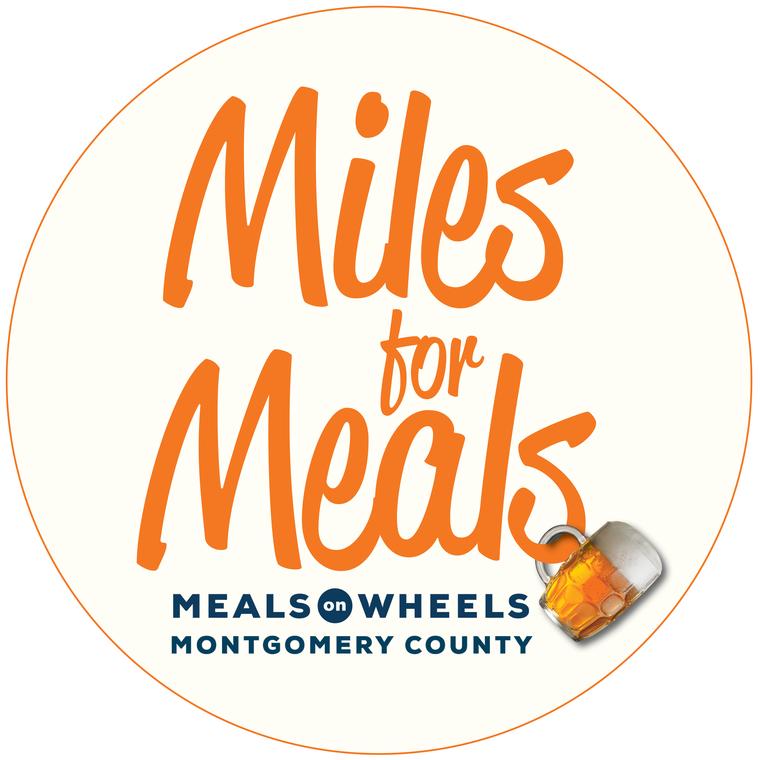 CONROE, TX - The 5th Annual MOWMC Miles for Meals 5K/10K Walk Run, presented by Team Sinisi Real Estate Group will be held Saturday, April 17th at B-52 Brewing Company in Conroe. This date is a postponement from an early February date to allow time for vaccinations, warmer weather, and additional fundraising for the event. New this year is the Virtual Run; an option if individuals prefer to complete the distance on their own time.

In 2020 personal fundraising was added to allow individuals an opportunity to run and raise funds to improve the lives of homebound seniors. Each level of fundraising receives benefit incentives for the runner starting at $500 up to $1500. Every $1500 is enough to supplement a homebound senior for a year with nutritious meals. The top fundraiser will be honored with naming the brew served at the event that day at B-52 and qualifies to receive a lunch for 4 at the Meals on Wheels Kitchen. www.runsignup.com/Race/MCMilesforMeals.

The race has room for many more registered runners or walkers, but hurry since there are only 500 swag bags available. Each swag bag includes a tee shirt, commemorative pint glass, and 3 pints of craft beer, homemade root beer or lemonade (dependent on age restrictions). Everyone receives a finisher medal. Competitive awards are given to the top three in each age group. Register on the website at www.mowmc.org/miles-for-meals-5k-10k/.

Walk, run, and enjoy the spring weather in either the 3.1-mile 5K course or the 6.2-mile 10K. Every participant will receive official chip timed results immediately following the race. Event is rain or shine!

Team Sinisi Real Estate Goup is the presenting sponsor for Miles for Meals. "I love being the emcee for this event each year with Meals on Wheels", said Vinny Sinisi from Sinisi Real Estate Group. He was taught by his single mom to give of your time and resources to those less fortunate. "There is always someone less fortunate that needs your skillset or whatever you can share to make their life a little better".

Community sponsors include Waste Connections, Telegistics, Kevin Baker Real Estate, Planet Ford Lincoln, Tachus, Veritas Title, Brittany Sloan Law Firm, Bradbury Brothers, Sterling Ridge Cosmetics & Family Dentistry, Dr. Travis Hird, Ellard Insurance, Jennifer Contella with CMG Financial, Ace Fence, OrangeTheory Fitness Conroe, and Wendall Legacy Homes.

There is limited parking at B-52 and a MOWMC transportation bus will offer shuttle service from additional parking areas. Packets will be available for pick up prior to the race at the Meals on Wheels office, 111 South 2nd Street in Conroe Thursday, 4/15 12:00pm-6:00pm, and Friday 4/16 9:00am-2:00pm.

The event course winds around Lake Forest Falls neighborhood beginning and ending at the six-acre wooded biergarten, B-52 Brewing Company. Cross the finish line and enjoy this craft beer venue with food trucks serving before and after the race. This is a family friendly event; strollers and leashed dogs are welcome. Children six and under are free.

Kris Gray, Manager at B-52 Brewing Company, said the brewery is very committed to supporting the community. "Hosting the Meals on Wheels Event is a way for us to give back to the community that we love while supporting a cause that is dear to us. It is one of our most fun and unique events that we host each year."

Other upcoming events at B-52 include a Bingo Night every Wednesday, an Annual Barrel Fest on April 3rd , an Easter Egg Hunt on April 4th, a Crawfish Boil on April 24th, and a Cinco de Mayo Fiesta on May 5th.

Since 1973, MOWMC has had a successful track record of delivering meals to local homebound seniors, currently delivering 240,000 meals annually. More than 200 volunteers deliver meals along 83 routes to 750 seniors throughout the 1,000 square miles of Montgomery County. MOWMC volunteers bring nutritious food, a friendly face, and a safety check to this vulnerable population.

Additionally, MOWMC's curb-to-curb bus transportation service provides more than 17,000 rides to seniors and people with disabilities annually. With a mission is to foster the independence and dignity of each homebound senior by providing nutritious meals, transportation, and caring connections.

If you would like to volunteer or for more information about Meals on Wheels Montgomery County, visit the website at www.mowmc.org or the Facebook page: www.Facebook.com/MealsonWheelsMC.