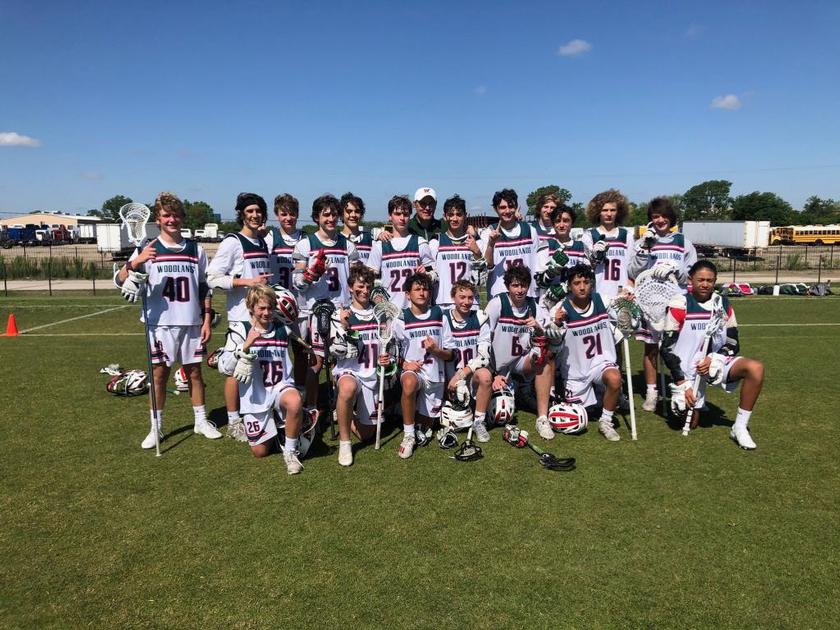 THE WOODLANDS, TX - The Woodlands 8U-Division 1 Highlanders traveled to Dallas to play three of the best teams in the state to include Highland Park, Dallas Jesuit and Keller over the weekend and came away victorious in defeating HP, 12-10, Keller, 11-2 and Dallas Jesuit, 9-5.

The win over Highland Park was huge as this was the first time that group of kids had ever lost a game in the regular season to a school team. HP had been undefeated for the past six years.

Coordinators, EJ Neese, John O'Rourke and Dan Naughton did a yeoman's job as every team in The Woodlands youth program showed marked improvement.

As for 8U-D-1. the outstanding defense was anchored by the man between the pipes, goaltender, Steele Croom and his group of talented defenders, Daniel Villa, JD Rafferty, Ben Cole, Bryce Weatherholt and Drew Honeyman. Villa and Rafferty were relentless in causing turnovers against unsuspecting attackmen all season long. Balancing out the defense were short stick defensive middies, Hudson Semple, Alex Bills and Hayden Martin to go along with Long Stick Midfielder, Hayden Johnson.

No matter what level of lacrosse is being played, the game is won at the face-off X. These young Highlanders dominated the FO category with an outstanding percentage of 85%. Face-off specialists, Asher Presnall, John Ryan Faria, Logan Brown and CJ Ambrose were stellar all season long. This four-headed monster to go along with the team's leader in ground balls (Johnson), left opposing teams scratching their heads as their 'make it-take it' mentality continually wore teams down.

8U's talented offense was led by leading goal scorers, Kimo Kouletsis, Stockton Steward and James Whitehorse. Key crease attackmen, Ford Graham and Mason Wendle tallied several goals throughout the season all made possible by assist leaders, Kouletsis and Steward.

Contributions from the team's midfielders cannot be overlooked as they accounted for 1/3 of the goals scored during the season. In addition, Presnall, Faria, Logan Brown and Marcus McDonald were relentless in riding clears, making two-goal turnarounds an every game occurrence.

Coach Mike Opdenaker had this to say about his charges...

'We were able to finish the season strongly by beating some of the best competition in Texas, highlighted by a huge win against Highland Park in Dallas. We became a highly competitive group that played for each other. It didn't matter who scored the goals as long as the team was successful. As a coach, that is exactly what kind of team you try to develop. This is a special group of kids who have very bright futures.'

In witnessing Opdenaker's coaching style this season, what is most impressive is his relationship with his players. He has a tell it like it is mentality and he expects his players to hold themselves accountable. Very rarely will you ever see a player making excuses on an Opdenaker led team.

The team finished 19-2 in lighting the lamp 242 times while giving up just 72 goals.

The 4U, 6U-D-1, 8U-D-2 and 8U-D-1 teams all won city championships in their respective divisions. Needless to say, the future looks bright for The Woodlands lacrosse.

If you have a K-8 son interested in playing lacrosse, go to www.woodlandsyouthlacrosse.org.