/

/

ARCPoint Labs of The Woodlands Offers No-Wait COVID-19 Vaccines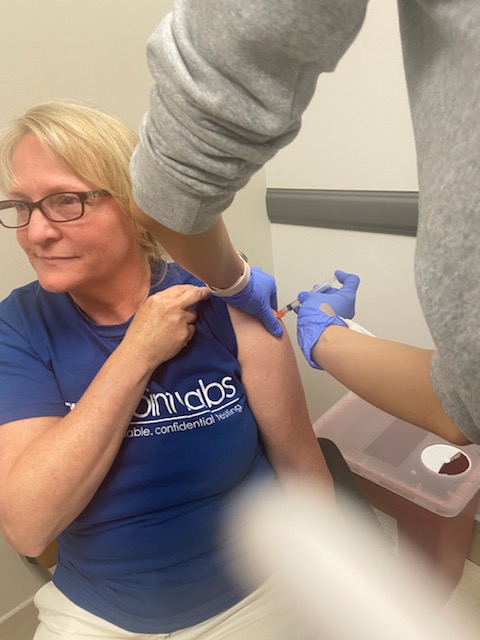 THE WOODLANDS, TX - All of us know someone that has experienced Covid-19 in the last year. Individuals do not have to have co-mobilities or any pre-existing conditions to get a severe case of the virus. As we know individuals that are asymptomatic can be carriers without displaying any symptoms or fever. People of all ages have been hospitalized or even faced death due to the coronavirus.

Fortunately, with Operation Warp Speed the Covid vaccine research was expedited with two manufacturers taking the lead - Pfizer and Moderna. The technology does not use a live virus as other vaccines, but instead encoded a messenger RNA or (mRNA) with information producing the SARS-CoV-2 spike protein. SARS is Severe Acute Respiratory Syndrome. Since the spike protein is foreign to our bodies any serious side effects from the vaccine can occur within 15 minutes of onset. The positive approach is that the mRNA inherent in the vaccine is valuable for producing antibodies.

The first doses were given to selected healthcare workers and elderly people living in residential care in early January. Phase One included essential workers and elderly over 75 years of age. 1c allowed 65–74-year-old seniors and those individuals 16-64 years of age with conditions that could be life threatening if they were to be infected with Covid-19. Currently any individual 18 and older can receive the vaccine free of charge.

ARCPoint Labs of The Woodlands is offering the Covid vaccine in a safe, quiet, and clean location where individuals can either make an appointment or walk-in to receive the Moderna vaccine. Moderna is known to be 95% effective against infection or any severe cases of the virus. Located at 2520 Research Forest Drive, Suite 400 in the Woodlands, near Sonic Drive-In, there will not be any waiting in your car looping around the stadium. Everyone must wait 15 minutes after they receive the vaccine to make sure there are not any side effects. And you can make an appointment for the 2nd vaccine before
you leave.

Kathleen Buckland is the owner of ARCPoint Labs of The Woodlands. Although ARCPoint Labs has been operational for over twenty years, her location in The Woodlands recently opened in October of 2020.

"We all want to get back to the new normal and vaccines can help us do that.  My team and I want to do our part in providing the community with piece of mind.  We will be here for follow up and to answer any questions and provide follow-up antibody testing if our clients desire."

Vaccine supply is limited. Once distributed to a location the Moderna vaccine must be kept refrigerated (36-46 degrees) and used within 5 days. The vaccine is the answer to opening all our normal life activities safely and effectively. Currently there is no evidence of herd immunity through natural exposure to the virus.

"We want the community to know our staff is knowledgeable and will be around to continue to serve the community for the long run", said Buckland. "Our services include antibody testing, health and wellness testing, allergy or food sensitivity testing, and DNA testing. Small business send staff to our facility for drug/alcohol testing for new hires or random screenings as a program management tool. We also offer onsite services or concierge services for individuals or businesses. Many services do not require a doctor order".

Garrett Faircloth left this review:
"Great Service! I cannot recommend this place enough. They were fast, friendly, and went above and beyond. I'd definitely go back."

We all want to get back to life before Covid. Vaccinations can help.

Learn more about ARCPoint Labs of The Woodlands at www.arcpointlabs.com/the-woodlands. Call about receiving your Accurate, reliable, and confidential test or vaccine at (936) 283-4099. The clinic is open Monday through Friday 8:00am-5:00pm. Although they are closed on Saturday and Sunday there is 24/7 on call available. Follow their Facebook page for the latest updates at https://www.facebook.com/arcpointlabsofthewoodlands.