/

/

Woodlands Drunk Driving Prevention Event for Graduating High School Seniors in Need of Community Sup
Woodlands Drunk Driving Prevention Event for Graduating High School Seniors in Need of Community Sup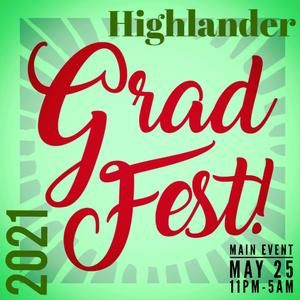 THE WOODLANDS, TX -- Seniors and parents were surprised and disappointed when the after-graduation lock-in party for The Woodlands High School graduates was recently cancelled. The thirty-year tradition not only celebrates graduating seniors, but also provides a substance-free alternative to other common graduation night activities—helping mitigate the increased risks of drunk driving among celebrating graduates.
Organizers seeking volunteers, donations of funds and prizes to keep graduating seniors safe.
On short notice, senior parents and a local non-profit youth soccer club, Inter Woodlands FC collaborated with the original venue, Main Event Entertainment and booked a same-style lock-in for the graduates. Kari Mathis, one of the Senior Moms highlighted their predicament "We are working fast and hard to compact what is usually months of planning into three weeks. The event is May 25th, which leaves little time to secure donations, prizes and sponsorships from community businesses which are typically the big draw for seniors to attend the event. We are hoping the community will reach out to us to help." Tonya Jarvis, another Senior Parent added, "We are also working with other challenges. We don't have contact information for the over 1,000 students in the Class of 2021 and their parents to ask for help. We are relying heavily on everyone to spread the word through social media and thankful to our local press for assisting."
The Numbers
The CDC reports that "Death by car" is the No. 1 mortality risk for adolescents, taking the lives of nearly 3,000 teens per year in the 16-to-19 age group. Alcohol consumption is implicated in about 33 percent of these fatal accidents. A quarter of a million more teens are sent to hospital emergency rooms with serious injuries. On graduation night the percentage of automobile fatalities involving alcohol jumps from 33 percent to 40 percent, a testament to how drinking and driving spikes when kids are in the mood to party. One-third of those under the age of 21 who die in accidents lose their lives during graduation season.
Deb Keller of Inter Woodlands, emphasized, "Highlander Grad Fest 2021 serves to celebrate the achievements of our graduates and keep them safe on Graduation Night by greatly reducing underage drinking and driving, which too often results in tragic loss and severe injury. It's a life-saving event which is much-loved and highly-attended every year. We hope TWHS Class of 2021 families as well as individuals and businesses of the Woodlands and Montgomery County will reach out and lend a hand so we can jump these hurdles and make this event an amazing success."
How You Can Help Highlander Grad Fest 2021
Any assistance you could provide would be highly appreciated! Please:
- Donate funds to the event through Paypal or Zelle:
- Paypal – treasurer@interwfc.org
- Zelle – treasurer@interwfc.org
- Donate or Become an Event Sponsor – Please contact Deb Keller at 936-499-1700 or President@InterWFC.org
- Donate prizes of goods or services – Please contact Leela Duncan at leelacityu@gmail.com
- Volunteer – tinyurl.com/TWHSGRAD
- TWHS Parents and Seniors – Buy your tickets now – https://buytickets.at/highlanders
Highlander Grad Fest 2021 is a substance and alcohol-free lock-in party at Main Event Entertainment on the night of graduation. It is all-inclusive of activities and entertainment. Food and drinks are served all night and raffles of cash and prizes are held for participating graduates.
Inter Woodlands FC is a nonprofit organization committed to providing comprehensive soccer opportunities to youth and teens. The club offers professional coaching services combined with an international play style for various age groups and skill levels.
For questions or to learn more about the Highlander Grad Fest 2021 or Inter Woodlands FC, please contact Deb Keller at 936-499-1700 or President@InterWFC.org