/

/

TownshipFuture Announces Speaker Series Presentation; The Role of Healthcare in The Woodlands Township
TownshipFuture Announces Speaker Series Presentation; The Role of Healthcare in The Woodlands Township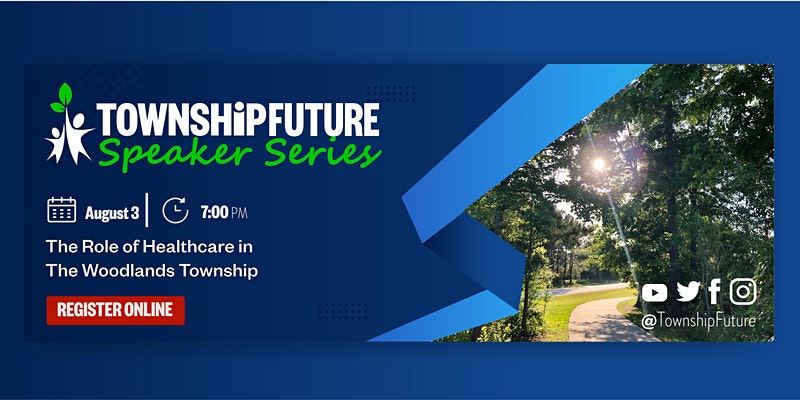 THE WOODLANDS, TX --TownshipFuture announces the next installment in its Speaker Series with "The Role of Healthcare in The Woodlands Township"

The presentation will be held via ZOOM on Tuesday, August 3, 2021 at 7 pm. To register for this free presentation go to: https://www.eventbrite.com/e/the-role-of-healthcare-in-the-woodlands-township-tickets-152606308577

Or go to TownshipFuture.org, SpeakSeries tab to open the registration link there.

"We are excited to discuss the important topic of healthcare in our hometown with administrators from two of the major hospitals that provide such great care to The Woodlands area", says Ted Stanley, Chairman of TownshipFuture Steering Committee."

Justin Kendrick, Senior Vice President and Chief Executive Officer at Memorial Hermann The Woodlands Medical Center and Trent Fulin, Vice President and Chief Operating Officer at Houston Methodist The Woodlands will be the presenters for this all-important topic. "We strive to bring top presenters to our SpeakerSeries and we've achieved that goal with this month's healthcare topic. We appreciate Justin and Trent taking the time from their busy schedules to be with us", adds Stanley.

TownshipFuture continues with the Speaker Series through the rest of this year with future presentations on education, non-profit organizations and law enforcement. Check the website TownshipFuture.org for more details.