The Woodlands Area Chamber of Commerce Welcomes 2021 - 2024 to the board, Bruce Coulson Tough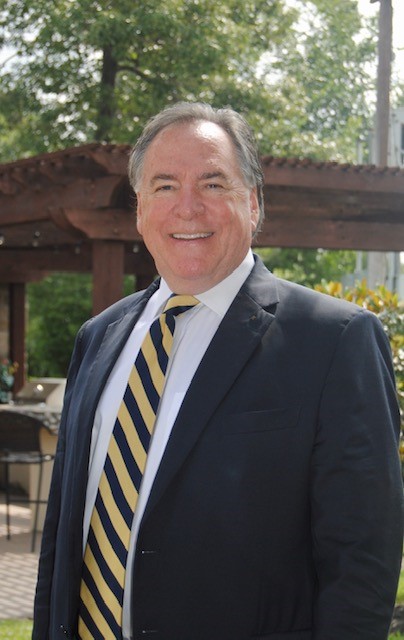 THE WOODLANDS, TX -- Bruce Coulson Tough graduated from the University of Houston with a B.S. in psychology in May 1976 and then graduated with his Doctor of Jurisprudence from the University of Houston Law Center in 1980. He became licensed to practice before Supreme Court of the State of Texas Attorney and Counselor at Law in 1980 where he went on to work with the Harris County District Attorneys Office. In 1982 Mr. Tough worked for two years at Thomson & Elksins as an Associate Attorney and between 1982-1983 he became assistant to the president of Hartzog Family Restaurants, Inc. In 1983 he opened the Law Offices of Bruce C. Tough which he has since renamed as Tough Law Firm, PLLC.

Bruce has been elected on several boards since 1999 in The Woodlands. He served as the Director of The Woodlands Community Association from 1999 -2010 in which he became president in 2000. Mr. Tough served as the President of The Woodlands Fire Department from 2000-2004 and then from 2006 – 2009 and Vice Chairman of The Woodlands Township Board from 2008-2010. He went on to become Chairman, of The Woodlands Township Board from 2010 – 2015. He has served on several charitable organizations including Montgomery County United Way, Montgomery County March of Dimes, Boy Scouts of America – George Strake District and Memorial – Hermann The Woodlands Hospital Advisory Board.

Mr. Tough has been a recipient of many awards. He is a graduate of the 1998 Leadership Montgomery County class. In 2004 he was named "Persons of The Year" by People Scene and was also named "Hometown Hero" of The Woodlands, Texas. In 2006 he was named South County Chamber of Commerce's "Citizen of The Year" and 2010 he received the Small Business of The Year award by Lone Star College System. Bruce Tough was given the Chairman's Award at The 2015 Woodlands Area Chamber of Commerce.

He is happily married with four children.