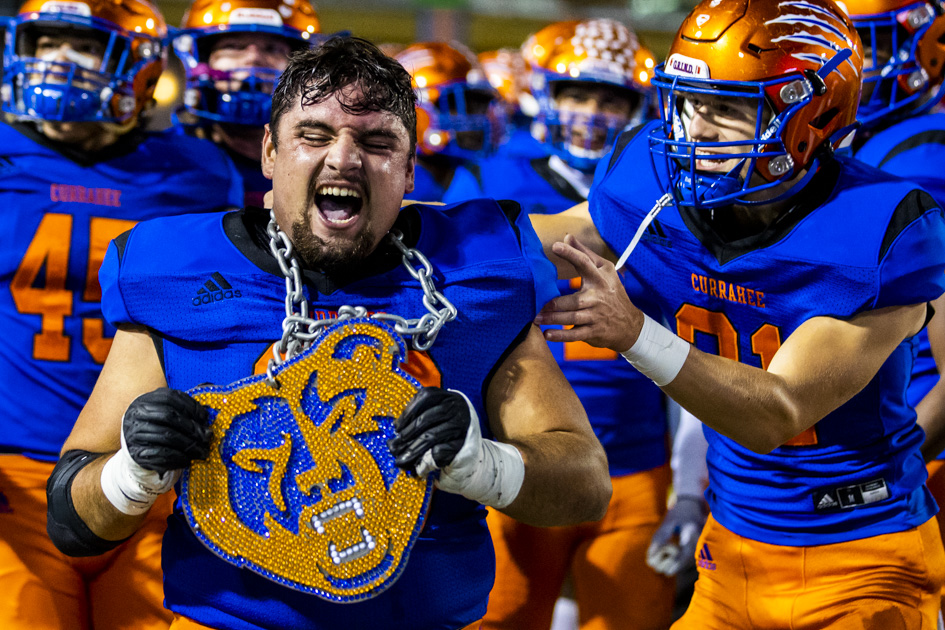 THE WOODLANDS, TX -- Coming off a couple of huge wins over the past couple of weeks against Oak Ridge and College Park, Willis was trying to keep the streak going by taking down the next in line, Grand Oaks. Fairly new to the District, Grand Oaks is lead by Dr. Mike Jackson, who before the season said they finally have a "complete" team. This shows on the sidelines when compared to The Woodlands and College Park with the sheer numbers. But Grand Oaks has some weapons in their arsenal that, if they can break loose from the defense, can cause some serious damage and make some huge plays.

There wasn't much in the first half other than a couple of turnovers and many, many, many flags. Willis was riddled with flags on a couple of possessions but one in particular dropped them back from the red zone, inside the 10, to the 30-yard line. A lucky pass interference call brought them back to the 6-yard line, where Willis ran it in to tie it up at 7. Going into the half, both Grand Oaks and Willis were tied at 14. The uneventful first half was not a foreshadowing on the rest of the game as both teams left the locker room with a different mindset and momentum.

Going into the second half, Grand Oaks woke up and shook off the sloppy first half with some huge plays from Brandon High. Unfortunately, unable to play in the first half, High was sidelined and only able to watch as his team ran up and down the field. In the second, Coach Jackson put Brandon in, which gave Grand Oaks' quarterback, Jacob Smith, another weapon against Willis.

It was all Grand Oaks in the second half, with some huge plays on defense that forced fumbles and turnovers and gave them more opportunities to covert them into points. With the turnovers, Grand Oaks was able to add two more TDs to their score and gain the lead, which was secure for the rest of the game.

Dr. Jackson challenged his boys to get a "double-digit district win," which was achieved in this game. The 13-6A district is a tough district, especially being such a young team going up against state ranked teams. Vince Lombardi once said, "It's not whether you get knocked down, it's whether you get back up," which for Grand Oaks in this season stands true. The players could get discouraged, not play to their fullest and cruise through this season, but through the criticism and unfortunate district losses, they pulled through and met Coach Jackson's challenge.

Grand Oaks took down Willis in a 35-21 victory at Woodforest Stadium. They are now 1-3 going into the final game of the district season. Grand Oaks and Oak Ridge are set to face each other in the "Battle of the Oaks" district game, next week.