/

/

Newsweek names Lone Star College among America's Top Online Learning Colleges
Newsweek names Lone Star College among America's Top Online Learning Colleges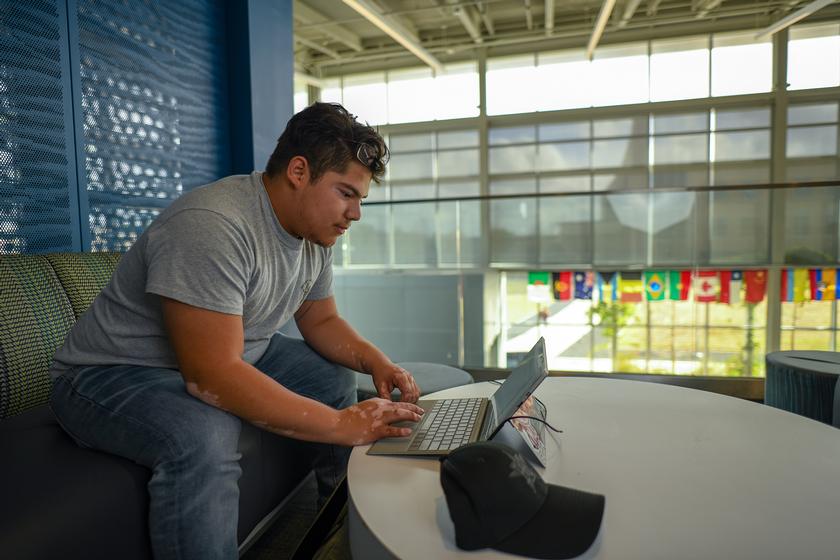 THE WOODLANDS, TX -- Lone Star College was named among America's Top Online Learning Colleges 2022 by Newsweek, a premier news magazine and website that has been bringing high-quality journalism to readers around the globe for more than 80 years.

"Lone Star College remains committed to providing quality education to students taking online courses, face-to-face classes, or a combination of the two," said Stephen C. Head, Ph.D., LSC Chancellor. "This recognition is a testament to the incredible work our faculty is doing to support student success."

The America's Top Online Colleges 2022 designation highlights the nation's top colleges with online degrees based on an online survey conducted by Statista with over 12,000 assessments from more than 9,000 respondents who participated in online college degree programs and/or general online learning courses in the United States. Statista publishes worldwide established industry rankings and company listings with high profile media partners.

Respondents shared their experiences by rating the institutions regarding several criteria including organization and accessibility, support and service, cost of program, perceived organizational reputation, expected success and practical relevance of contents.

LSC is developing a new LSC-Online college to address the growing demand for online learning. Seelpa Keshvala, Ph.D., has been named LSC-Online Executive Vice Chancellor and CEO. The anticipated start date for LSC-Online is fall 2022.

"The vision is to offer fully online programs with a guaranteed schedule that will allow students to receive a degree in a two-year period similar to face-to-face instruction," said Head. "The LSC-Online college will have priority in the scheduling for 100% online programs."

LSC currently offers more than 30 fully online programs for students to choose from. Learn more by visiting LoneStar.edu/LSC-Online.