/

/

Top 5 Things to Do This Week in The Woodlands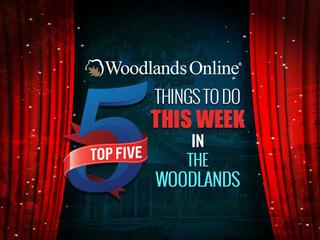 THE WOODLANDS, TX – Quote of the week: "Just watch this moment, without trying to change it at all. What is happening? What do you feel? What do you see? What do you hear?" - Jon Kabat-Zinn | Here's our pick of the top five things to do in The Woodlands this week:

Hot Toddy Day
January 11
Fielding's Local Kitchen & Bar
The hot toddy is one tasty cocktail feature to celebrate! Don't forget to reserve in advance, their tables fill up fast!
EVENT LINK

Three Years Of Floating Party
January 12 @ 5:00 PM - 8:00 PM
Blissful Waters Float Center
Calling all Floaty friends. Blissful Waters Float Center will celebrate Three years of floating The Woodlands TX. Join them for an open house style party with food, drinks, prizes and local artists showcasing their talents.
EVENT LINK

Bring Your Own Board Game Night!
January 13
The Adventure Begins
Bring your favorite board game or two and join in the game night fun! Get a chance to check out other guests' games, learn a new one, or play an old favorite. It's up to you!
EVENT LINK

Goat Yoga Class
January 16 @ 9:30 AM or 11:00 AM
The Woodlands Resort, Curio Collection by Hilton
Meet the sweet pygmy 'kids' while they roam the yoga classes and even join you for a pose or two! Inhale in to relax and BREATHE in the beautiful Texas air then exhale out the laughter that is sure to follow with this activity!
EVENT LINK

The Ice Rink
November 19 - January 17
The Woodlands Township
Be sure to get your last-minute skate time in before The Ice Rink closes for the season on Jan 17! Enjoy indoor ice skating at the 21,000 square-foot facility.
EVENT LINK

Check out our Events Calendar for more!