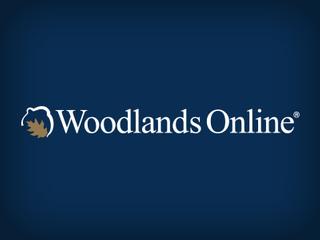 THE WOODLANDS, TX – Road crews are pulling a double whammy this weekend for travelers, commuters, and visitors. Anyone who survived last weekend's brake-light bonanza north of The Woodlands on Interstate 45 southbound are about to be treated to a second weekend of standstill traffic. Not to be outdone, one of the alternate routes, FM 249 – aka 'The Tomball Parkway' – will also be shutting down.
Whether it's I-45 or FM 249, you'll be riding the brakes
All I-45 southbound lanes will be closed from Friday at 9 p.m. until Monday at 5 a.m. Texas Department of Transportation crews are replacing the metal 'finger joint' on the San Jacinto River Bridge before the FM 1488 exit. Southbound vehicles will be detoured at the Creighton Road exit to the I-45 feeder. Due to limited access, River Plantation and adjoining neighborhoods are not viable detour routes, and will result in longer wait times to get through the area.
Basically, if you're seeking to come from points north in Montgomery County to The Woodlands, Spring, Houston, or south-of, you can either cancel your plans, head out this afternoon before the 9 o'clock shutdown hits, or gird yourself for gut-wrenching gridlock. Add to this a weekend filled with thunderstorms, and we have a recipe for traffic trauma of terrific proportions.
Ordinarily, the Woodlands Online Traffic Center would suggest taking the long, circuitous, but ultimately quicker route of taking FM 105 in Conroe eastbound through Cut 'n' Shoot to Interstate 69 (aka Highway 59), or westbound to Montgomery and hitting FM 149 which becomes 249. However, the Harris County Toll Road Authority has announced that there will be a total closure of the Tomball Tollway – northbound and southbound – near the Highway 99 Grand Parkway from all weekend long at the same times: 9:00 p.m. Friday through 5:00 a.m. Monday.
While there are appreciatively more side streets, wider feeder roads, and exiting points on this alternate route, it will still make for some gnarly traffic conditions. And you can rest assured that, no matter what detour you take, hundreds if not thousands of fellow travelers will have thought of the same thing. So we here at Woodlands Online encourage you to plan accordingly, shun driving these routes if you can or allotting extra time if you can't, or just enjoy a weekend trip that avoids both 45 and 249.