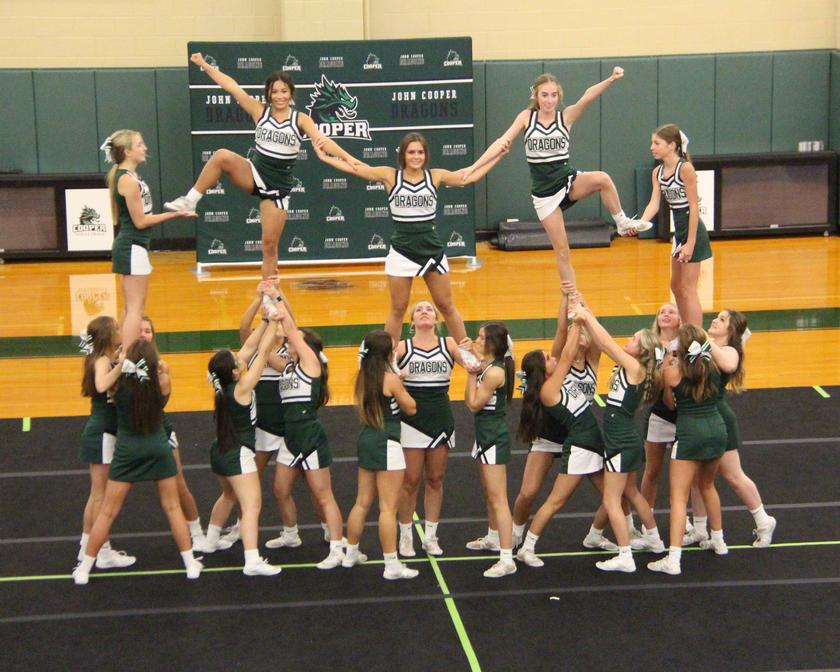 THE WOODALNDS, TX -- John Cooper Sports Results from the week of August 15

Meet The Dragons Event Kicks Off Season

Cooper Introduced the fall season athletes and coaches in cross country, football, cheer and volleyball to a packed gymnasium of Dragon fans on Sunday, August 14.

VARSITY VOLLEYBALL

8/15 at Frassati Catholic • 1-3 L
Coach Courtney Eckenrode: The Dragons battled hard in their first away game of the year at Frassati but came up just short in a close four set match.

8/18 vs. St. Pius X • 3-0 W
Coach Courtney Eckenrode: In dominating fashion, the Dragons take the program win against St. Pius X (JV wins 2-1)! With some exciting rallies and a lot of energy both on and off the court, the Dragons come home with their first win. Julianne Hon led the way with 15 kills hitting .462, Finley Wheeler led the defense with 12 digs and Lauren Wolford and Brooke Gottsman had 15 and 11 assists.

Next up for Dragon Volleyball:
August 23 at St. John XXIII, 5:30 p.m.
August 26-27 at Houston Open, TBA
August 29 at Incarnate Word, 5:30 p.m.
August 30 vs. Rosehill Christian, 5:30 p.m.

VARSITY FOOTBALL
The Dragons prepared for the season ahead with a scrimmage at Fort Bend Christian Academy on August 18.

Next up for Dragon Football:
August 26 at Woodlands Christian, 7 p.m.

VARSITY CROSS COUNTRY
Next up for Dragon Cross Country
August 26 at Friday Night Lights, 4 p.m.