/

/

Exhibition of LEGO® Models Make Their Houston Debut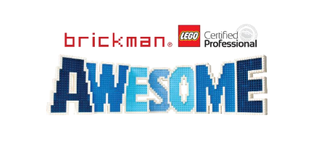 HOUSTON, TX -- Take a trip around the world and experience LEGO® in new heights and wonderous sights! Starting October 29, the award-winning Awesome Exhibition – The Interactive Exhibition of LEGO® Models created by LEGO® Certified Professional Ryan "The Brickman" McNaught will welcome builders, creators and spectators to the magnificent exhibition of over 30 displays made entirely of LEGO® bricks. This will be the first time the exhibition makes its way to Houston.

The towering exhibit will be displayed in four themed rooms with immersive audio components that will elevate the experience and various interactive zones for guests to build their own creations. Upon entry each attendee will receive a LEGO® passport that will be stamped at each room as a commemorative gift.

An Awesome Journey will transport spectators to various parts around the globe with replicas of Windsor Castle, Sydney Opera House, the Space Needle and unique wild animals like the kangaroo, platypus, plus a family of penguins and more. Then Let's Go to the Movies! will evoke nostalgic feelings with the iconic 1981 Delorean time machine reminiscent of Back to the Future, The Simpsons TV with the signature living room on screen, and various movie posters of classics including E.T, Star Trek and Star Wars to name a few. The Danger Zone will house thrilling machinery like a replica of the first submersible to reach the deepest place in the ocean, the Trieste Bathyscaphe, the largest truck in the world the Caterpillar 797 Mining Truck, and thrilling animals like the crocodile, redback spider and orca. Fittingly, Brick by Brick will display a giant LEGO® brick and LEGO® snake wall where attendees will be able to place their own creations. The exhibition will be open to the public at the George R. Brown Convention Center in Downtown Houston from October 29 to December 30. For more information including tickets, parking and more visit http://www.htxexperience.com or stay up to date by following along on Facebook, Instagram, Twitter @htxexperience.