HS Boys Basketball: Tomball Memorial defeats Grand Oaks before Thanksgiving Holiday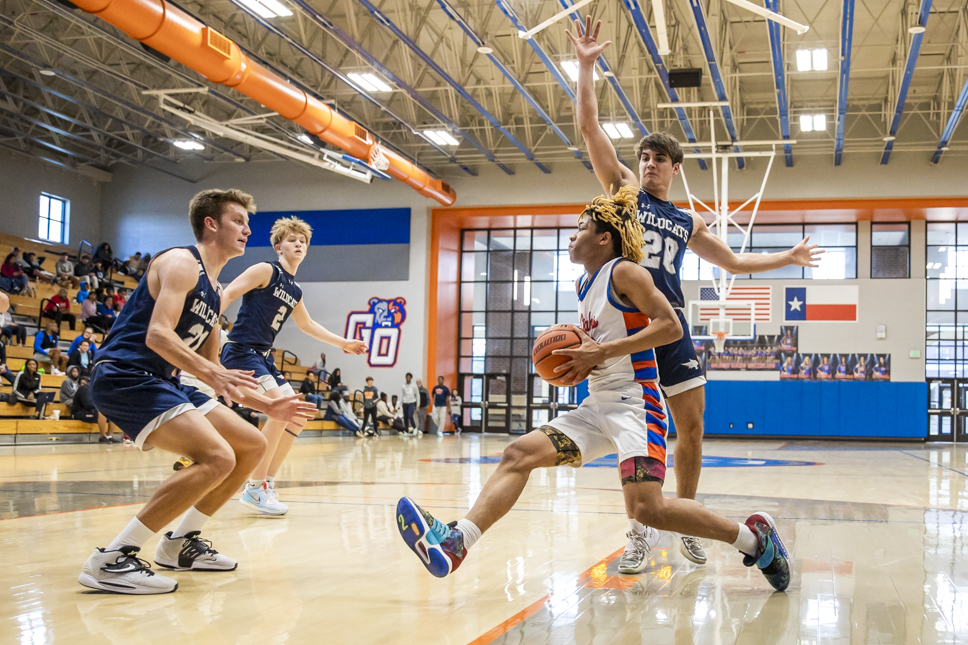 THE WOODLANDS, TX -- Coming off a positive previous season, the Grand Oaks Grizzlies look to continue their off-season winning streak before the 13-6A district starts. They hosted the Tomball Memorial Wildcats Tuesday afternoon before the Thanksgiving break.

Caleb Edwards with Grand Oaks would set the tempo for the game by grabbing a quick few 3s. Luke Reder would answer back with 11 points overall in the first quarter for Tomball Memorial. After one quarter, Grand Oaks and Tomball Memorial would tie the game up going into the second quarter.

Grand Oaks and Tomball Memorial would be even throughout the second quarter. Tomball Memorial would manage to score 2 more points than Grand Oaks going into the half. Both teams would showcase great defense against one another and would end the half 26-28.


Grand Oaks and Tomball Memorial tie in thr first quarter but Grand Oaks keeps it close in the 2nd. @GOHS_BOYSBBALL @TMHS_MBB

Halftime
Grand Oaks - 26
Tomball Memorial - 28 pic.twitter.com/rVMXPLj5hX

— Woodlands Online Sports (@WOLsports) November 22, 2022
Reder, with Tomball Memorial, would be the point leader in the third quarter as Grand Oaks struggled on offense. The Wildcats would outscore them 21-12 in the third quarter, giving them a huge lead going into the final quarter.
In the fourth quarter, Grand Oaks seemed to have a lid on the basket as they went almost 4 minutes without scoring. In the meantime, Tomball Memorial would increase their lead in to 20 points with just under 4 minutes left in the match.
Although Grand Oaks would get the lid off their basket and score a couple of buckets, it was short lived as Tomball Memorial was able to gain a huge lead. In the end Tomball Memorial would walk away with the victory on Grand Oak's home court, 60-47.
Before the district season starts, Grand Oaks will host their annual Tournament with 16 teams from around the area. The tournament begins after Thanksgiving on December 1-3rd.