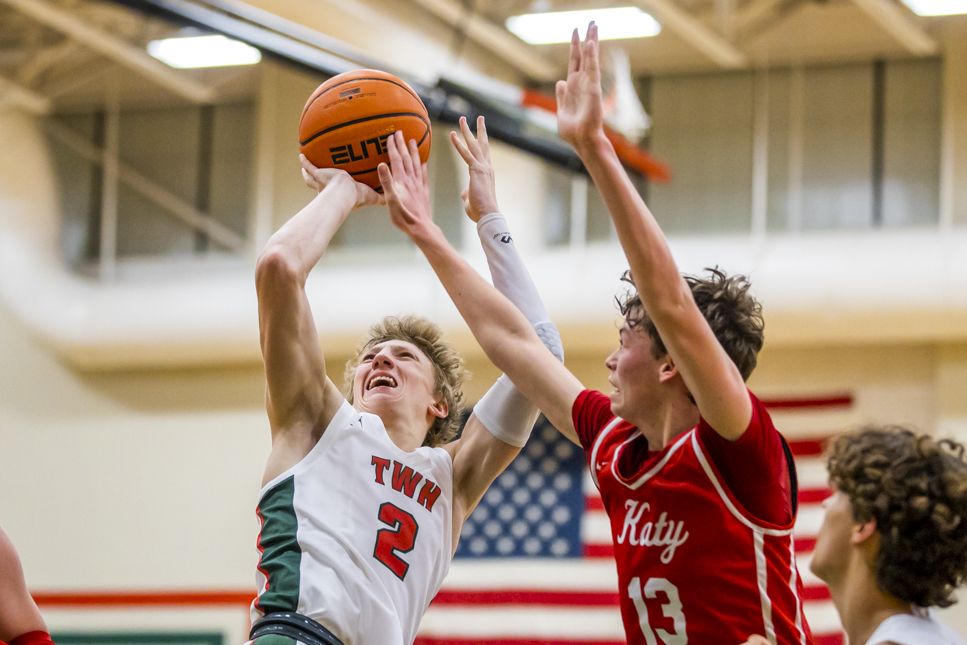 THE WOODLANDS, TX – The Woodlands Highlanders hosted the Katy Tigers in a non-district matchup between the regular district season on Friday night. The Highlanders have an overall record of 6-2 and a district record of 1-0 while Katy holds an overall record of 7-4 with no district games played.

In the first quarter, The Woodlands came out strong with Ian Inman, Joseph Hauser, and Aden Dominguez all hitting 3-pointers and finishing off the quarter with 5 points each. Katy struggled to keep up with the ball movement of The Woodlands and fell short of the lead early on.

To finish off the first half, Joseph Hauser hit another couple of 3-pointers, chalking up 11 for the Highlanders. Katy once again fell short but Ayden Perde was able to put 8 up on the board for the Tigers before the half ended.


The Woodlands leads Katy at the half.

Halftime
The Woodlands - 31
Katy - 25 pic.twitter.com/Y4IAknrA46

— Woodlands Online Sports (@WOLsports) December 3, 2022
After a restless halftime, both teams came out of the locker room ready to keep battling. The Woodlands would come out strong in the third but Katy managed to close the gap by tightening up their defense. Ayden Perde would once again be a big factor in the quarter as he hit 9 of their 11 points. Even though Katy would stop The Woodlands offensive attacks, Shey Eberwein would come alive and sink 8 of the 10 points for the Highlanders.
Going into the final quarter, Shey Eberwein and Ian Inman would tag team the bucket and hit a combined 16 points giving The Woodlands a solid lead. With a couple minutes left, Katy would try to tighten up their defense but fell short and finished off the game 60-45.
Tight second half but The Woodlands pulls away in the 4th to take the win.

Final
The Woodlands - 60
Katy - 45 pic.twitter.com/u82g0Gdxhs

— Woodlands Online Sports (@WOLsports) December 3, 2022


The Woodlands will be back in district play against New Caney next week. After another non-district game and a tournament, they continue district play with Grand Oaks on December 13th.