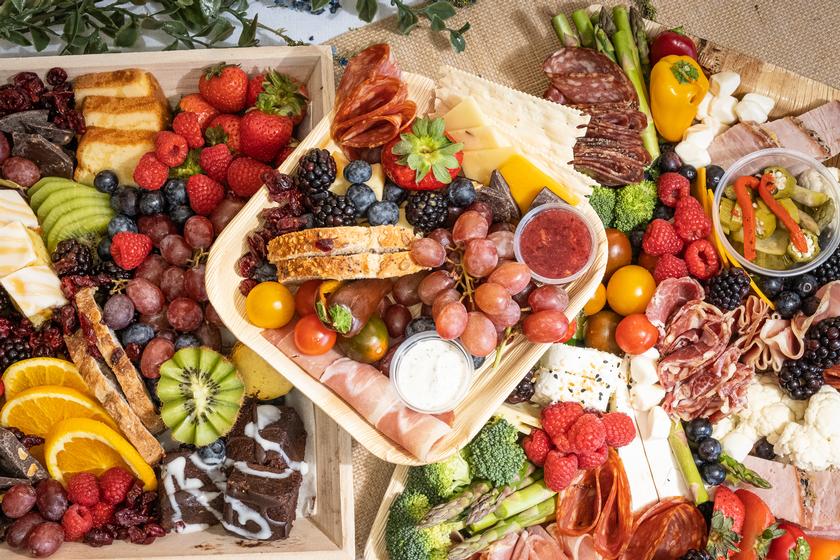 THE WOODLANDS, TX -- Graze Craze®, a popular new concept offering a variety of fresh, high-quality charcuterie boards and boxes, recently opened a new location in The Woodlands at 1500 Research Forest Drive, Suite 110. Graze Craze is a member of the Starpoint Brands™ family of trusted companies, a division of United Franchise Group™ (UFG)representing the very best in their industries.
Woman-owned business in Shenandoah, to offer unique grazing experience, bringing people together over beautiful, hand-crafted charcuterie.
Faith Abshire, a mother of three, former insurance professional and avid foodie, took up a chef certification as a hobby during the pandemic, and was searching for new ways to share her passion for food with the community when she discovered Graze Craze. Inspired by her culinary inclinations and appreciation for different cuisines, Abshire knew that the Woodlands-area, just north of Houston, which is a melting pot of different cultures and lifestyles, would be the ideal place to bring her vision of crafting delicious, high-quality charcuterie to life.
"Food is a universal language. It is a central concept that brings everyone together, no matter your background," said Abshire. "My husband and I are from Louisiana, where bringing people together through food is all we know and is who we are. Once we explored the Graze Craze concept, we knew it would be a blessing to be able to pour some joy into the community with our uniquely delightful charcuterie offerings."
At Graze Craze, artfully designed charcuterie boards are created by a Grazologist™ — a highly-trained charcuterie concierge — and are available in several different size options, from single boxes for the lone grazer to grazing boards with enough fresh food to feed a large party. The hand-crafted charcuterie boards and boxes feature delicious assortments, arranged perfectly for nibbling or hearty graze-style meals — including gourmet meats, cheeses, fresh fruits and vegetables, artisanal sweets and more. The unique menu features several grazing options fit for any occasion, lifestyle or palate from veggie-lovers to low carb crews. Graze Craze's charcuterie boards and boxes are favorites for family gatherings, community events, office catering, hostess gifts, business gifts and more.
Abshire is a member of The Woodlands Chamber of Commerce and she and her team are looking forward to supporting and catering to the needs of fellow members and the community.
The Woodlands Graze Craze is open for pick-ups and free local delivery Monday through Saturday from 8 a.m.–6 p.m. and Sunday by appointment and for special events.