/

/

YMCA Houston Raises Child Abuse Awareness with Five Days of Action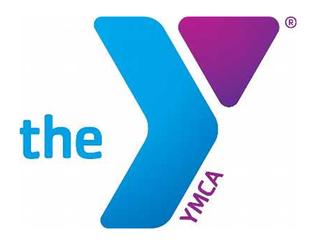 HOUSTON, TX -- With approximately three million cases of child abuse reported each year in the United States, the YMCA of Greater Houston is committed to ensuring the safety of Houston's youth. To coincide with National Child Abuse Prevention Awareness Month in April, the YMCA hosts an annual Five Days of Action initiative to raise awareness of this pressing issue and inspire adults to take action to protect children from child abuse. This year, the Five Days of Action will take place Monday, April 24 – Friday, April 28. During the five days, the YMCA will provide Houstonians with facts, tips and resources to bring awareness to child abuse and inform the community how to prevent child abuse from happening before it begins.
The initiative strives to educate Houstonians on how to recognize the signs of child abuse, provide helpful resources and encourage the community to t
Parents and children have the opportunity to learn how to prevent and stay safe from child abuse through skills taught at the Y and by providing helpful resources. It is important to remain aware of the signs of abuse in all environments, including summer camps, school activities, sports and on the internet. By practicing diligence and implementing abuse prevention practices year-round, the YMCA is committed to the safety of all children in its care.
"Caregivers, parents and trusted adults play a key role in protecting children from abuse and fostering safe environments," said Stephen Ives, president and CEO, YMCA of Greater Houston. "Five Days of Action allows us to come together as a community, spark necessary conversations and bring awareness to the issue of child abuse. We are dedicated to ensuring the safety of Houston's youth, and our team members work diligently to ensure children have a safe and fun-filled experience while at the Y."
The foundational aspects of Five Days of Action are "Know, See, Respond." Knowing about child sexual abuse helps the community understand what signs to look for and how to prevent the abuse before it occurs. Once individuals are aware of the typical indicators of abuse, they can intervene when necessary and know how to respond. It is important to act quickly and report any discoveries or suspicions to child protection agencies when visible boundaries are being crossed or child abuse is suspected.
Children are at a higher risk for danger as it becomes more common for youth to spend an increased amount of time online. It is necessary to have open communication with children who have access to the internet as they may be susceptible to online enticement, sexual abuse or cyberbullying. Reporting any signs or concerns of abuse could be all it takes to save a child's life.
The YMCA of Greater Houston has been awarded Praesidium Accreditation® by Praesidium, the leader in abuse risk management. Praesidium Accreditation® is a prestigious honor that publicly demonstrates the organization has worked to achieve the highest industry standards in abuse prevention.
The Five Days of Action initiative helps prepare and inspire the community to stand up and take action. To learn more about the YMCA's Five Days of Action, visit your local YMCA center or visit
www.ymcahouston.org.