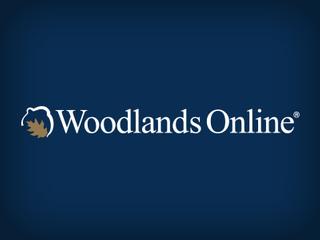 THE WOODLANDS, TX – We'll be on our way home from the office this afternoon before he hit our afternoon high of 76. In the hours leading up to that, we'll get a spike in winds out of the northeast and a steady drop in humidity. We'll have a slight chance of rain off and on, but most if not all of the wet stuff should avoid us. As we hit late afternoon, the cloud coverage will dissipate to near nothing and we'll be able to enjoy a starry night with a low in the 50s. Wherever you go or whatever you do, if you want it to be adults only, drop off the kiddos at Maximum Athletics for an evening's worth of Open House and Parents Night Out.
A mixture of sunny and cool with cloudy and warm covers all the weekend bases
Saturday will play very nicely with our weekend expectations.
In fact, it's perfect weather to participate in – or cheer on – the Memorial Hermann IRONMAN triathlon
, taking place practically all day and evening. Keep tabs on the traffic patterns and road closures, or enjoy exploring the far west side of The Woodlands. Right when we hit our 'overnight' low of 53 at 7 in the morning, athletes will be beginning their odyssey to be an Ironman, where they'll be racing under sunny skies that get close to hitting 80 degrees, with southeasterly winds cooling things down a tad.
Later Saturday night, the clouds will be coming back – and with them the chances of rain – as our winds die down and the humidity rises. Waking up on Sunday morning, you'll be hard-pressed to find east, as the rising sun will be hiding behind ever-increasing clouds. Throughout the day, we'll flirt with some chances of rain, but certainly nothing floodworthy. Under totally cloudy skies, we'll only hit a high of 71, and moderate humidity under cloudy skies will give us a relatively cool overnight low of 55.
The weather might play nice enough for you to enjoy the On the Water Boat Show at Margaritaville Lake Conroe Resort
.
As the work week dawns, expect some brisker winds, cloudy skies, and some lawn-watering, Mother Nature style…
Stay tuned for weather updates from Woodlands Online, and be sure to check us out on Monday for our "Week Ahead" forecast.