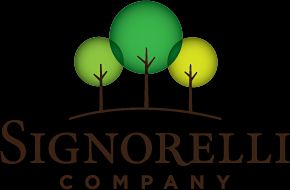 CONROE, TEXAS -- The Signorelli Company, a recognized leader in real estate development in Texas, has broken ground on Cielo, a new 256-acre community in Conroe, TX. The groundbreaking ceremony took place on April 26th and included various representatives from The Signorelli Company, Conroe Independent School District (Conroe ISD) and engineer, Elevation Land Solutions. Upon completion, Cielo is expected to add more than 850 single-family homes to one of Montgomery County's most desirable submarkets.
Development to Bring Hundreds of New Homes and New Conroe ISD School to Growing North Houston Submarket
With over 45 acres of preserved green space, lakes, and community amenities, Cielo will offer homebuyers access to nature and abundant green space to enjoy outdoor activities like hiking and biking. The community's name, "Cielo", translates to "sky" and reflects the open air and outdoor space that residents will enjoy.
"With a natural connection to Montgomery County's open skies and lush wooded surroundings, Cielo will offer highly desirable, amenity-rich living for families in North Houston," said Jeff Dewese, senior vice president of the land division for The Signorelli Company (TSC). "As pioneers in placemaking, The Signorelli Company is committed to engaging with our neighbors to build not only what the community wants, but what it needs to grow and thrive. We are confident we will exemplify these ideals in Cielo."
Situated on a prime tract of land near Lone Star Executive Airport, off Airport Road in Conroe, Cielo will offer quick proximity to the I-45 and Loop 336 transit corridors and is just minutes from Lake Conroe and The Woodlands. Homes at Cielo will be built on 40-, 45- and 50-foot wide homesites for home shoppers seeking serene and open living outside of the city's urban core. Cielo will also feature a dedicated Conroe ISD elementary school named Bartlett Elementary to add to the district's capacity. It is expected to open in Fall 2024.
According to Dewese, the first phase of homesites is expected to be available in late 2023, with prices and homebuilders to be announced later. To learn more about Cielo and stay current with the latest information, visit cieloconroe.com.
TSC currently builds and develops across all nine counties in the Greater Houston area. The industry veteran has been delivering successful master-planned and mixed-use communities for over a quarter of a century, including the award-winning Valley Ranch and Granger Pines in Montgomery County. The company also recently announced plans for another 3,000-acre master-planned community in Splendora, which is slated to break ground later this year; as well as a 4,700-acre community in Fort Bend County also slated to break ground later this year. For more information, visit signorellicompany.com.
About The Signorelli Company
Since 1994, The Signorelli Company, founded by Danny Signorelli, has pioneered green markets, exemplified vision and creativity in placemaking and developed and built the finest places where families can live, work, shop and play. Diversified across most aspects of real estate, from single-family and multi-family to retail, commercial, land development, and mixed-use projects, The Signorelli Company is recognized as a leader in Texas and is one of the largest privately held development companies in the state. The company is headquartered in The Woodlands, TX. For more information about The Signorelli Company, visit wwwsignorellicompany.com or follow the brand via Facebook, Twitter, LinkedIn or Instagram