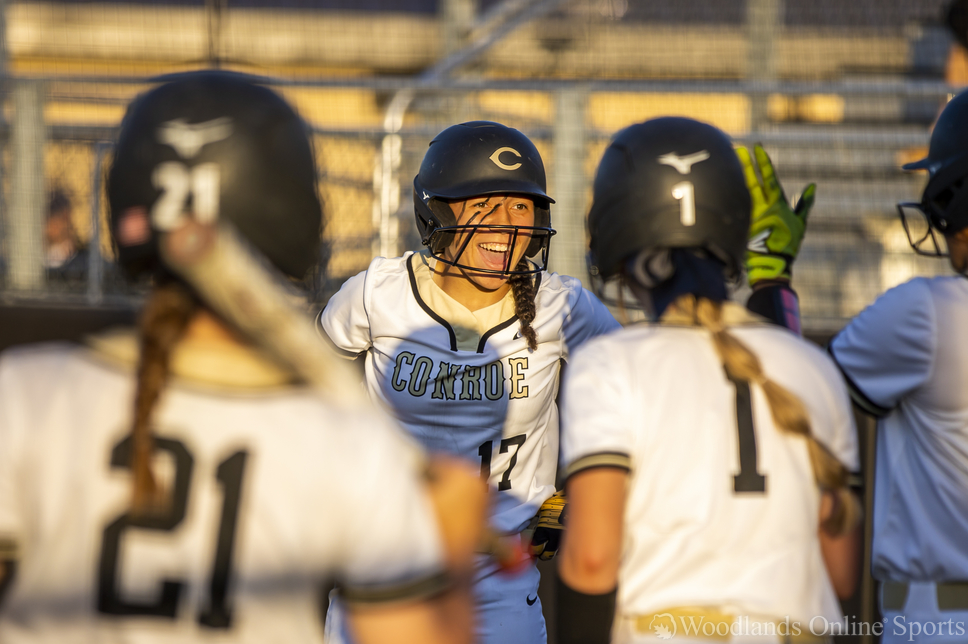 THE WOODLANDS, TX -- Conroe and Dekaney matched up in the Bi-District round which was played at Grand Oaks High School on Thursday night. The previous game saw a huge game one win for The Woodlands but Conroe is in a one game series.

It was all Conroe in the first inning. From pitching errors, to inside the park home runs, Conroe dominated their at bat. It started with a pitching error, followed by a catcher error to make it a quick 2-0 lead by Conroe. But it didn't slow down from there as the Tigers continued to rally with no outs on the board.

They would hit three inside the park home runs, two rbi doubles, and an rbi triple before Dekaney could retire the Conroe offense. With a 12-0 lead, Conroe would sit comfortably for the rest of the game.

Conroe would continue to rally in the bottom of the second as Kaylee Davis, Eva Lantagne, and Alisa Sneed would get hits and bring in runners that were able to get on base. Conroe would increase their lead 17-0 going into the top of the third.

Eva Lantagne would quickly retire the Dekaney side with multiple three up three down innings.

In the bottom of the third Landry Brown, and once again Eva Lantagne would add to the Conroe lead, ending the third inning with a 20-0 lead.

Before the game was over, Conroe was able to put three more points on the board to easily take the bi-district round 23-0. They will move on to the area round and face either Bridgeland or Klein.