/

/

Lone Star College-University Park alum achieving the American Dream through academic excellence
Lone Star College-University Park alum achieving the American Dream through academic excellence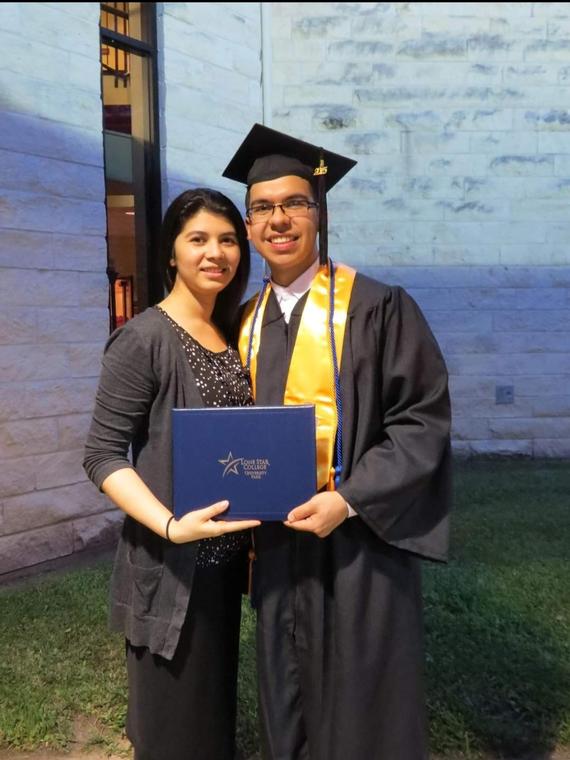 HOUSTON, TX -- Lone Star College-University Park graduate, Eden Torres, has been named the 2023 Outstanding Junior for the Cullen College of Engineering's Petroleum Engineering Department at the University of Houston. The young husband and father has also earned recognition outside the classroom. Torres is currently participating in a co-op with Oxy (Occidental Petroleum). This summer, he will complete an internship with BP (British Petroleum).

'Lone Star College at University Park was most definitely the foundation to my academic success,' Torres said. 'I had a very good experience there, met awesome professors who made a great impact in my life along with making lifelong friends. Now that my younger brother is at LSC-University Park, I'm certain he will have a quality education and awesome professors just like I did.'

Torres credits much of his success to his parents' sacrifices, his supportive family, and John Skopak, Professor of Petroleum Technology at LSC-University Park.

'The successes Eden has obtained since graduating from Lone Star College-University Park is truly wonderful,' Skopak said. 'In each of my classes, he always brought such a positive attitude for life and learning, an ability to thrive in stressful situations, and the desire to be the best he could be every day. It was exciting to hear that the University of Houston has recognized Eden and that his time with me at Lone Star College was a small part in his journey of success.'

Although born in the United States, Torres lived in Mexico until he was 12. Hoping to give their children every advantage, his parents immigrated back to the U.S. Like many high school graduates, finances were tight for Torres, making a four-year university difficult, if not impossible. After reviewing the opportunities and advantages at Lone Star College, Torres realized his dreams were reachable even on a limited budget, and he could remain present for his family.

'It was affordable,' he said. 'I was close to home and got to experience college with smaller classroom sizes so I could interact with the professors more. There were many evening courses so that worked great with my schedule.'

Through LSC-University Park, Torres earned several associate degrees, including his Associate of Applied Science (AAS) in Petroleum Field Service Technology. He was hired full-time in the oil & gas industry, married his wife Ana, and the couple have two young children. Torres' story is an inspiration to current and future students at LSC-University Park, demonstrating that with determination and support, anything is possible.

Torres' brother Luis is now working on his core classes at LSC-University Park and plans to pursue a degree in Aerospace engineering.

Established in 2012, Lone Star College-University Park has been recognized as one of the fastest-growing and most innovative higher education institutions in the country. The college is devoted to impacting the community's prosperity and upward mobility through student success. LSC-University Park's expert and compassionate faculty and staff provide students with holistic and immersive education and training in disciplines and industries that meet current and future workforce needs.

Located on the grounds of the former Compaq Computer Corporation and Hewlett Packard's world headquarters, LSC-University Park's facilities include the Center for Science & Innovation, the Energy & Manufacturing Institute, Learning Innovation Labs, and the Geology Rock Wall. It is also home to the University of Houston-NW Downtown, Lone Star Corporate College, iSchool, and YMCA Children's Academy. For information on enrolling in summer and fall classes at LSC-University Park, visit LoneStar.edu/StartUP, call 281-290-2600, or email UPAdvising@LoneStar.edu. Academic advisers are available to assist students with questions about course selection, degree plans or the registration process.