/

/

Be May Salon to Open in Pine Market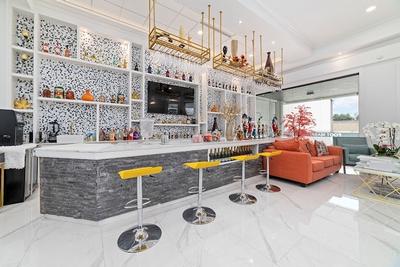 MONTGOMERY, TX -- The list of new businesses opening their doors in Pine Market continues to grow, with Be May Salon announcing plans to open a location in the Woodforest retail center in mid-June.

Like the original salon in Spring, the new salon in Pine Market will bring upscale nail and beauty services to what owner Larry Pham said is a fast-growing area.

"The community does not currently have an upscale beauty salon that can offer one-stop shopping for all beauty service needs," Pham said. "We're glad to be the first, full-scale beauty service provider to serve the community."

The new salon will include a 4,000-square-foot nail salon with a private VIP room for group parties and special events and a 3,500-square-foot salon park where independent service providers can rent VIP suites to provide other beauty and health services.

The new salon will offer the same high level of service in a lusher environment, Pham said.

"Due to the structure of the building, we were able to design the Pine Market location with many more luxurious features and a layout that cannot be done at the Spring location," he said. "Plus, we're able to attract many more independent service providers to the salon park to serve the community."

Pham said he expects to have 20 to 30 highly skilled technicians working at the salon.
The nail salon will offer manicures, pedicures, waxing and other services. Services at the salon park will include facials, massages, beauty and body wellness spa, IV Fusion and more. There will be services geared to women and men.

"We have seen a lot more men come to the nail salon for manicures and pedicures nowadays," Pham said. "Plus, we have a wide range of wellness and body services offered by our independent service providers for men."

Pham is excited for the community to see the new salon.

"Besides our highly skilled technicians, the Be May nail salon will offer all customers a very pleasant experience," Pham said. "It will have a spacious and upscaled interior design and friendly customer service at a very affordable price."

Pine Market is located at 791 Fish Creek Thoroughfare in Montgomery. A spate of businesses — including Jeremiah's Italian Ice, Mia's Cocina & Cantina, Tosca Italian Gourmet and Twisted Oak Bar + Kitchen — have also announced plans to join the more than 30 shops and restaurants already open in the retail center.

Homes in Woodforest are priced from the mid $200,000s to more than $1 million. Learn more at www.woodforesttx.com.