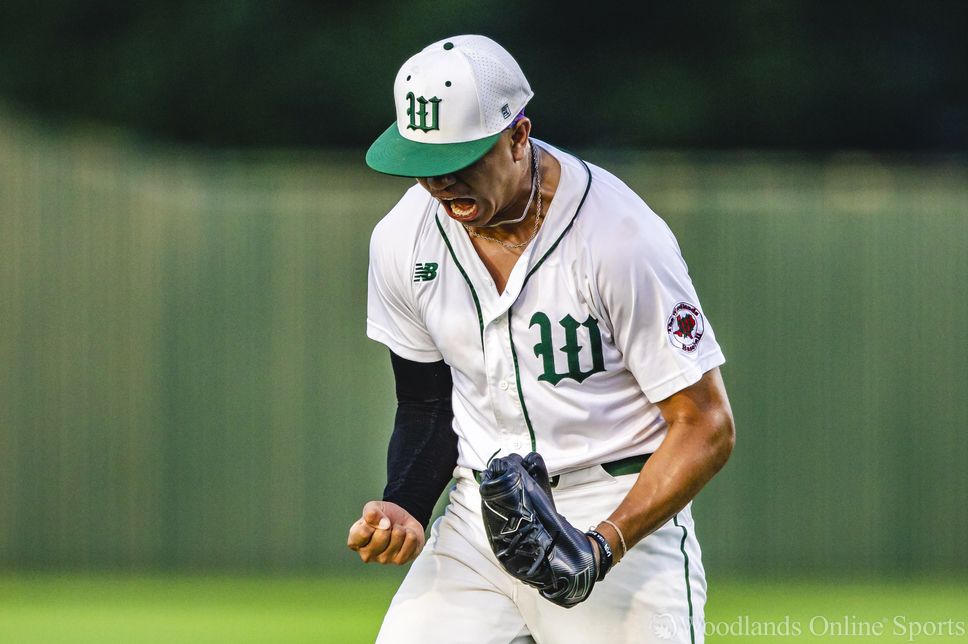 TOMBALL, TX -- The Woodlands recent win over Klein Collins brought them into the next round; the Regional Quarterfinals. Their opponent would be Tomball, who defeated fellow district team College Park in their area series. The teams met up at Tomball Memorial high school, although close to Tomball high school, it was considered a neutral turf.

Ethan Coronel would start on the mound for The Woodlands while Karson Reeder would pitch for Tomball. It was a heated battle between the defenses, only allowing a couple of hits but no runners would cross the plate in the first through fourth innings.

It wasn't until the bottom of the fifth where The Woodlands would heat up. Tomball would load the bases and Kyle Hubert would knock one to the infield. Fortunately for The Woodlands, Tomball would make a late throw at the plate while a runner slides in giving them a 1-0 lead.

A couple batters later Jake Escovedo would also get a base hit while another runner stomps on home plate. The Woodlands found themselves up 2-0 heading into the sixth inning.

Coronel would tighten up on the mound and knock out a couple of batters, quickly retiring the side. The Woodlands would play it safe but couldn't add to their lead in the bottom of the sixth.

Coronel's nerves would seem to get the better of him, as Tomball was able to get the tying runner on first base. With a visit to the mount, Coronel and The Woodlands defense would make plays to retire the side and take the game one win, 2-0.

Tomball and The Woodlands will continue their series on Friday once again at Tomball Memorial High School.