WOODLANDS WEEKEND WEATHER – May 26 - 28, 2023 – A memorial Memorial day Weekend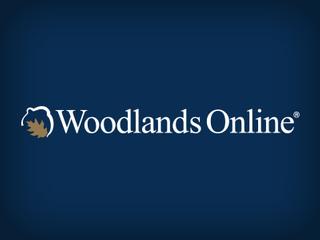 THE WOODLANDS, TX – School's out for summer, and to add to the excitement is the second most busy travel period of the year. More than 43 million Americans will be on the road this weekend, so we may want to rethink our travel plans and just stay in town. Not only is there plenty to do, but the local weather is going to be as near-perfect as possible.
Commemorate with some beautiful outdoor weather
We're practically already at our high temperature of 88, and our dropping humidity means there isn't an additional heat factor. As the sun sets, the temps will drop significantly as a few clouds move in despite the total lack of winds. Overnight, as our low gets all the way down to 66, rising humidity might mix with the clouds to give us the tiniest chances of rain.
Saturday will be partly cloudy as opposed to today's blazing skies. High pressure and a lowering humidity will keep the temps moving slowly, and we won't even hit our high of 88 until late in the afternoon. But once again right afterwards the mercury will drop back down into the mid 60s. The winds will pick up just a tad, making for a calming night.
On Sunday, we'll get even more clouds coming into the area. An increase of both dew point and humidity will add a couple of degrees to the heat index for the first time, making it feel like 87. The partly cloudy skies will stick around all day long, making for some comfortable outdoor conditions. But as you head to bed Sunday night, you may hear some raindrops hitting your windows.
Memorial Day Monday, a holiday for many, will turn out to be slightly cooler, windier, cloudier, and wetter. Prepare for some afternoon thunderstorms under fully clouded-up skies. In the evening, the storms will abate for a bit, but will return in force later that night to give a damn ending to the three-day weekend.
Stay tuned for weather updates from Woodlands Online, and be sure to check us out on Monday for our "Week Ahead" forecast.