Featuring all places of worship in The Woodlands, including churches, synagogues, temples, and mosques
2020 Sporting Clays Tournament
All Ears! Listening & Language Center is excited to announce our 6th Annual Sporting Clays Tournament to be held at Blackwood Gun Club in Conroe, TX on October 17, 2020. Hosted by Johnny and Pam Hig...
Cigars under the Stars
The Meals on Wheels Montgomery County (MOWMC) 4th Annual Cigars Under the Stars transporting attendees to Shanghai has been postponed to Friday, Oct. 2 at 7:00pm at the Blend Bar in The Woodlands. Ea...
Dog Man? Did you say DOG MAN?!?
Dog Man #9 hits the shelves on September 1, 2020. Reserve your copy now!
Drive-Thru Food Distribution
New dates for food distribution! Drive through of Caring DRIVE-THRU ONLY Wednesdays: 9am - 1pm 4242 Interfaith Way, The Woodlands, TX 77381
Now through Sunday, August 9, donations to MCAS matched by GreaterGood.org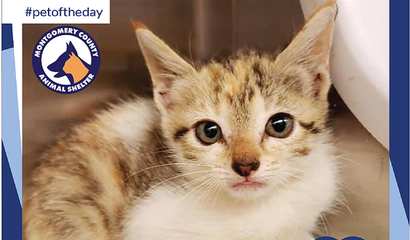 Puppy and kitten season is here! While it is cute, it can also be overwhelming and stretch a shelter's budget even thinner. Help support our shelter so we can save more lives! Give today through the Cle...
Water-saving Native Plant of The Week: Turk's Camp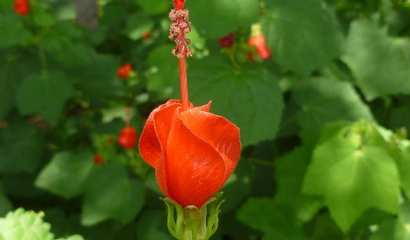 Water-saving Native Plant of The Week, by Bob Dailey... Turk's Cap (Malvaviscus arboreus var. drummondii). This beautiful plant is a native perennial and is uses both as a spreading shrub or a tall grou...
Dosey Doe BBBQ , The Woodlands, Reopens August 6!
Dosey Doe BBBQ, The Woodlands on Research Forest reopens Thursday, August 6. We'll be open until 2pm every day, back to servin' you some of the BEST breakfast and barbecue in town! Hope to see y'all th...
Exploring the Joys of Aging
As kids, we often yearn for the day that we're old enough to drive, to vote, to get a job, to buy a house, to do countless other things. Then, as we get older, we sometimes wish we had the innocence and...