Featuring all places of worship in The Woodlands, including churches, synagogues, temples, and mosques
Scott and Suzanne are back with a quick lesson and to say Goodbye to 2020, Hello 2021
3 Family-Focused Goals To Set For 2021
Welcome to 2021! This particular new year has been highly anticipated for months as everyone hopes to make this year much better than 2020.
4 Common Misconceptions About Daycare
The idea of leaving your child in someone else's care is scary and unnerving. Allow us to put you at ease! In our latest article, we debunk 4 common misconceptions about daycare:
Are you looking for a way to add a wild side to your upcoming birthday party?
Zookeeper Drew and the animals of The Learning Zoo can bring a piece of the jungle right into your living room, backyard, or classroom!
Dr. Ed Robb, Senior Pastor at The Woodlands United Methodist Church, Announces Retirement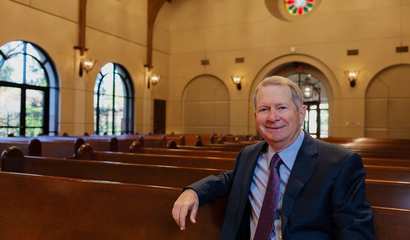 The Woodlands United Methodist Church in The Woodlands announced that their senior pastor, Dr. Ed Robb, will be retiring effective June 30, 2021.
'The Adventure Begins expands!'
We are expanding here at The Adventure Begins!
Wildwood UMC Vacation Bible School
Come join us for an adventure! July 5-8 9am-12pm at Wildwood United Methodist Church on FM 1488! Students age 4-4th Grade (completed) are invited to join us for four days of fun and adventure as we lear...
Zoo Photography - Ages 16 - Adult
Onsite photography class with zoo animals will build students' skills and knowledge in a small, private environment. The class will cover:? Equipment and how to use it (customized to camera...
Fun Ways to Celebrate Father's Day
Every year on the third Sunday of June, families take the time to celebrate the important men in their lives. While you may appreciate your father every day, Father's Day is all about them and showing h...