Featuring The Woodlands Tx hotels, resorts, conference centers, motels & inns, corporate & extended stay lodging and bed & breakfasts with amenities
Hotels, Resort & Conference Centers Guide
Buyer's Guide
Finishing Touch Weddings & Events Named Winner of the Knot Best of Weddings 2021
Finishing Touch Weddings & Events based in The Woodlands are pleased to announce that we been selected as a 2021 ­­winner of The Knot Best of Weddings,
Toys for Tots Campaign
Repair One has been a drop off location for years for Toys for Tots. We will be collecting toys at our shop from now until December 14th. We always match a toy for every toy donated.
Thanksgiving holiday activities and closures for the Woodlands Township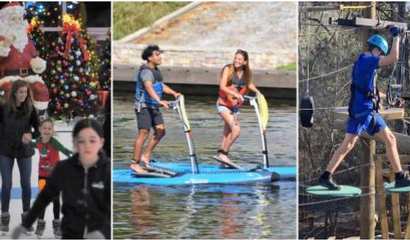 The Woodlands Township reminds residents of the following openings and closures as it relates to the Thanksgiving
Toys for Tots at America's ER
TOYS FOR TOTS Drive-up & contact free drop-off options available! Accepting new, unwrapped toys now through December 15th at both facilities. Two ways to donate:...
Get Stuffed Thanksgiving Kit
Let us do the cooking for Thanksgiving & Friendsgiving with our Get Stuffed Thanksgiving Kit. Get Stuffed Kit (feeds 4-6 people) $85 Boneless Turkey Breast & Turkey Gravy OR Duroc Ham with...
31st Annual YMCA Run Thru The Woods 'Virtual' Run/Walk/Team Challenge
Registration is now open for the YMCA Run Thru the Woods Virtual Run/Walk/Team Challenge. A Thanksgiving holiday tradition for 30+ years, this year's event will be "Virtual" and features a...