Featuring Woodlands area hotels, resorts, visitor information, shopping, restaurants, and much more
Visitors Guide
Buyer's Guide
ART LOVER Get Ready! Beautiful Weather and FINE ARTIST ALERT!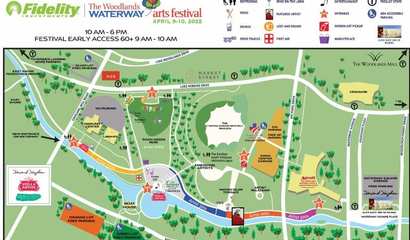 Buy your tickets now, skip the lines and start planning to enjoy the TOP 10 FUN THINGS TO DO at Fidelity Investments The Woodlands Waterway Arts Festival.
2022 BuzzFest
We are excited to announce a new show for The Pavilion's 2022 season – Buzzfest 2022 with Papa Roach, Seether, Bush, The HU, Dead Sara and 10 Years on Saturday, May 28, 2022, at 2:30 p.m. Ti...
2022 Memorial Day - Firework Show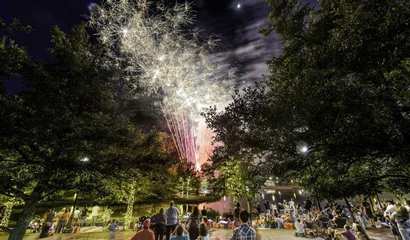 Celebrate the official start to summer at the annual Memorial Day event in The Woodlands! The Sunday event pays tribute to all military service men and women who lost their lives while serving the Unite...
Classes Next Week and Upcoming Events (June 28th - July 2nd)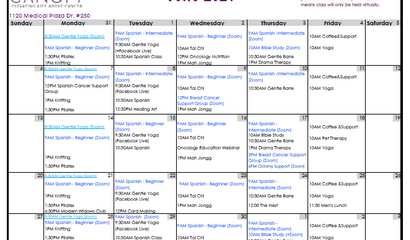 As you look for ways to beat the heat this summer, please know that our doors are open. If you have not been by to see us in a while, this is a great time to drop by Canopy for a visit! Canopy welcomes ...
Rose' Way - A Sweet Soiree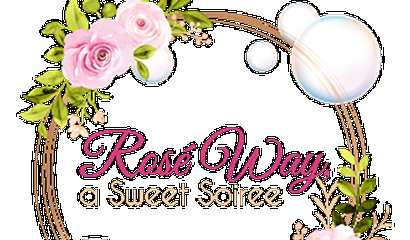 Step into your pink mode and join Rose' Way, a Sweet Soiree - Wine & Food Week's newest offering. Rose' wines, sparkling wines and trending sweet wines will flow as guests enjoy getting ...
Whiskey Myers with Shane Smith & the Saints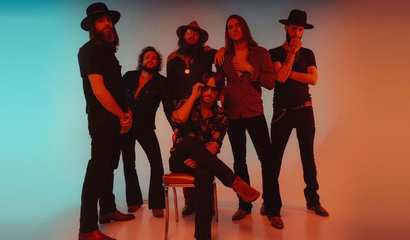 Whiskey Myers is coming to The Pavilion on October 7, 2022 with Shane Smith & the Saints! Tickets go on-sale Friday, May 6 at 10 AM Genre-bending band Whiskey Myers continue to build up...
Free Food Fair Hosted by Hosanna Lutheran in Partnership with NAM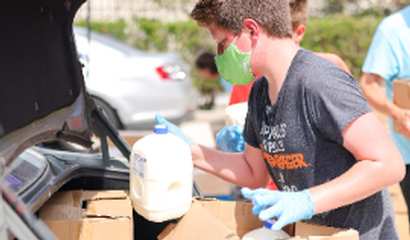 Hosanna Lutheran Church, in partnership with Northwest Assistance Ministries (NAM), will host a drive-thru food fair on Saturday, May 28, 2022, from 8 a.m. to 12 p.m.
The Woodlands Township offers camps and family fun this summer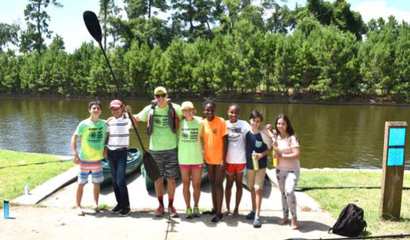 The Woodlands Township invites the community to spend their summer enjoying the wide variety of programs offered by Township