/

/

22-Point Heating Inspection and Tune-Up
22-Point Heating Inspection and Tune-Up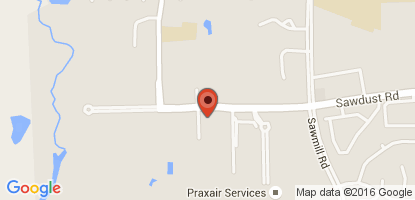 No one wants to be stuck out in the cold with an unexpected furnace breakdown, but it happens. Whatever the problem, we have certified technicians to diagnose and solve your heating problem promptly and professionally. We will always give you an honest appraisal of the overall health of your system.
When was the last time you inspected your heating system? Are you confident that your furnace or heat pump is working at peak efficiency? These appliances are among the most energy consuming devices in our home and need routine maintenance to operate efficiently at maximum capacity. Lack of maintenance could cause major problems, such as a clogged drain line backing water into your home or blockage of secondary heat exchangers.
Consider these facts about your home's HVAC system:
A very thin build up of dirt on a coil (about half of 1/16″) can result in a dramatic increase in energy consumption. Dirty coils reduce the system's ability to cool your home and cause the system to run longer, increasing energy costs and reducing the life of the equipment. Do you know if your coils are clean?
75% of installed air conditioners may have an incorrect amount of refrigerant. Too much or too little refrigerant will make your system less efficient increasing energy costs and reducing the life of the equipment. Do you know if your system is charged correctly?
Proper system airflow allows for greatest comfort levels in your home. Airflow problems can reduce your system's efficiency by up to 15 percent and are the primary cause of blower motor failures. Do you know if airflow is obstructed?
source: EPA (https://www.energystar.gov/index.cfm?c=heat_cool.pr_maintenance)
With an annual tune-up, we can help keep your unit operating at optimum capacity. Our inspection covers the following procedures:
Perform furnace heat exchanger inspection (where visually accessible)
Inspect and adjust furnace safety devices (cleaning, if needed at an additional cost)
Inspect pilot and/or flame sensor
Inspect burner assembly for proper flame
Inspect motors and if necessary lubricate moving parts
Inspect media filters (replacement extra cost)
Check furnace flue and venting for carbon monoxide leaks
Test for natural gas leaks around furnace
Check furnace blower compartment for cleanliness
Check furnace for proper cycling
Measure temperature variation on supply/return
Check and adjust thermostat if necessary
Check, and if needed, tighten all electrical connections
Inspect condensate line
Inspect condensate pump if applicable
Check for cleanliness of ductwork
Inspect fan belt tension if applicable
Check thermocouple if applicable
Test ignition system for proper operation
Measure furnace blower motor amperage and voltage
Test furnace safety and control circuits for proper operation
Customer consultation on condition of equipment, design and overall operation
And a smile!
Don't just take it from us! Read this Angie's List recommendation for homeowners to consider when getting an HVAC company to maintenance their A/C system: https://www.angieslist.com/videos/video-5-things-know-about-ac-maintenance.htm