/

/

A Day for Dad: History of Father's Day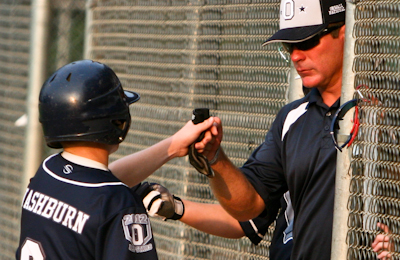 On the third Sunday in June, fathers across the nation are presented with gifts, taken to dinner or given special recognition to celebrate Father's Day.

The official origin of Father's day is not clear, but possibly the strongest promoter of the U.S. celebration was Mrs. Bruce John Dodd of Spokane, Washington. Dodd had the utmost respect for her father, a veteran of the Civil War who had raised six children on his own after his wife passed away at an early age.

In 1909, Dodd asked her minister about having a church service dedicated to fathers on June 5, her father's birthday. However, that date was too soon for the minister to prepare, so he spoke on June 19th instead. From then on, the state of Washington celebrated the third Sunday in June as Father's Day.

In 1924, President Calvin Coolidge declared Father's Day a national event to "establish more intimate relations between fathers and their children and to impress upon fathers the full measure of their obligations." Every year since, fathers have been honored and recognized by their families throughout the country on the third Sunday in June.

On Sunday, June 15, remember to spend time with dad and show your appreciation for all that he does for your family.