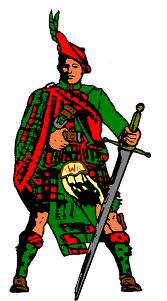 SUGAR LAND – The Woodlands head coach Dale Reed has done a lot in his seven years as head coach, including leading the Highlanders to the regional finals last season. But one thing he never could do was beat Fort Bend Elkins.

Well, he can now cross that off of his bucket list.

The No. 16 Highlanders finally got past the No. 24 Knights with a 52-46 win Tuesday night at Wheeler Fieldhouse to put them at 7-0 on the season. Guard Garret Colonna scored 20 points in the game while going 6-of-10 from the field and hitting three 3-pointers.

After trailing 26-22 at the half, Colonna started the second half with two 3-pointers and a nine-point effort in the third quarter to put The Woodlands up 40-38. Then in the fourth quarter, guard Nolan Cass got hot with two 3-pointers to keep the Highlanders ahead 48-44, and he and Colonna hit free throws down the stretch to seal the win, along with a big layup by center Xavier Valdes.

"That's what gives us our strength. We have a lot of depth, a lot of guys can step up and a lot of different guys can help us with that," Reed said. "Tonight, Whitey (Nolan) stepped up huge, Garret stepped up huge, big rebounds by our bigs, Xavier made a big layup near the end of the game. All that stuff counts and we're just happy to get a win. "

The game started in Elkins favor, as cold shooting by the Highlanders allowed the Knights to build an 11-7 first-quarter lead. A 3-pointer by forward Bradford Jones helped Elkins to increase the lead to 14-7. But 3-pointers by Cass and guard Hayden Galatas, along with a more increased defensive effort helped the Highlanders to cut into the lead and trail by four at halftime.

"I was really on our guys because I felt Elkins was the tougher team in the first half," Reed said. "But without a doubt, we were the tougher team in the second half.

"We boxed out, we got big rebounds, we made free throws when we needed to, we made big shots when we needed to. I'm really proud of the guys' resiliency and toughness."

Cass had 14 points in the game, while forward Joey Trinkle had five points and eight rebounds.

The Woodlands will now head to South Padre Island for a weekend tournament, which begins Friday against McAllen.