/

/

Prayer: There's an app for that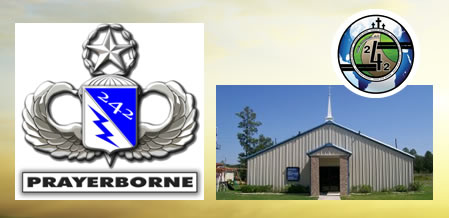 OPINION
How social media is aiding the ministry of prayer in churches
THE WOODLANDS, Texas –– Participation in a Christian ministry allows each person the ability to pursue the great commission of reaching people for Christ.
Many times, we judge a ministry by its non-Christian objectives – i.e. leadership positions, scope of popularity, funding, and personal preferences. Sometimes people view prayer as a less important ministry. I think that people hold this view because prayer is so simple. Prayer does not require complex implementation or sophisticated planning. If we took all Christian ministries and boiled them down to their basic function, we would see that a concern for people was at the core of each ministry. From youth outreach to homeless missions, caring for the community is what matters the most.
For Christian ministries, the concern is for the soul and life of a person and their relationship to their Creator. The truth is that only God can offer what an individual really needs the most. This is where the ministry of prayer takes hold. To intercede between God and man is a powerful and rewarding pursuit.
The technology behind most of our personal communication today is also employed in larger settings like church to help increase the interaction between ministries and the people the ministry is meant to help. Today, we enjoy instant communication through smart phones, email and social networking. Facebook was developed years ago to help college students at Harvard keep up with their peers. I wonder if Facebook's creator would have imagined what social impact his software would have on churches and ministries in general.
One local church that uses social networking to improve its prayer outreach is the 242nd Prayerborne ministry through the fellowship of Needham Road Baptist and The Church At 242. Dennis Parish is the Senior Pastor at The Church At 242 and tells Woodlands Online that their church was founded back in 1994. For the past 18 years, his congregation has not only helped establish five other area churches, but also participates in growing a local Spanish-speaking mission as well. From Girl and Boy Scout groups to 4H Clubs, Needham Road Baptist Church is a place for worship and missions.
Dennis makes note that his church launched its prayer ministry in August of last year. They received requests from various sources and in the first three months of 2012 they received more than 5,000 prayer requests.
Their goal is to have 242 members praying for people 24 hours a day. Facebook is one social media outlet that they have leveraged to help with their ministry. 242nd Prayerborne uses Facebook to coordinate its weekly online prayer meeting. Every Tuesday from 7 p.m. until 8:30 p.m., members that participate in this ministry access a common prayer list via Facebook using a closed admin account. They use this list in their petitions to God on behalf of others. From loved ones that are in the hospital, to guidance in life decisions, to lost family members that need to know the Lord, everything that is sent to them to blanket in prayer is included. In addition to coordinating prayer lists, postings are made to Facebook in requesting prayer from the general public.
It is amazing how churches use technology in reaching more people for Christ. This has been a pursuit for Christians for thousands of years. Today, we are able to reach people from around the world in a few seconds that many people took years to do generations ago. Needham Road Baptist Church is just one of hundreds of local churches that are taking a second look at online tools that will help their ministries. Social Networking is only one of those tools. The future holds new opportunities for churches to manage processes as well as promote their ministries. Is your church using all of the resources available today?
To learn more about Needham Road Baptist and The Church At 242 residents can visit their website or their Facebook Page.
To submit a prayer request residents can e-mail Dennis Parish at pastor@churchat242.org.