/

/

3Leaf Group, LLC, joins USGBC with goal of repurposing cargo containers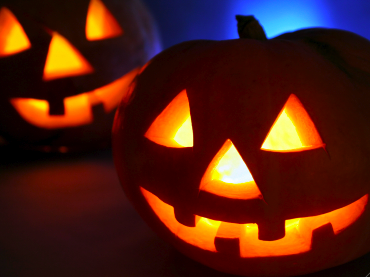 THE WOODLANDS, Texas – This is the kind of 'out-of-box' thinking that could provide a solution for the homeless, resolve constrained education facilities, provide robust beachfront housing, supply economical, commercial office space, and it's…a cargo container now being referred to as 'cargotecture'.
The ultimate in repurposing, rethink what cargo containers are used for. Multi-purpose, and sustainable, it's the direction building construction is going.
"Why continue to deplete natural resources when shipping containers are plentiful, durable, and completely eco-friendly?" said Sergio Grado, Chairman of the Container Home Project for the Piney Woods USGBC Branch.
Partnering with Paul van der Wal, President, Vanderwal Architects, and Michael Martin, Attorney with Martin & Stillwell, LLP., Grado formed the 3Leaf Group, LLC, and provided the plans for Container Home Project. Phase one was joining the Texas Gulf Coast Chapter of the U.S. Green Building Council in Houston, forming the Piney Woods Branch to serve Montgomery County and beyond. The council is a national non-profit organization to promote market-based green building policies, program technologies, design practices, and operation procedures.
"The project will be built as a "green" demonstration home, an office for the branch, a 'green' references library and a starting launch to a Green Resource Center for Montgomery County," said Grado. Basically the project starts with two shipping containers like those used to transport cargo internationally by Maersk. The interior décor and exterior façade are then finished off with entirely environmentally safe products.
"The Container Home Project will apply for LEED (Leadership in Energy and Environmental Design) for Homes certification through the U.S. Green Building Council (USGBC)," said Grado.
The 2013 facility will be a completely 'green' initiative with solar HVAC from Jacobi and Gatell and installation by locally owner One Source, LLC, energy efficient double-pane windows by Andersen Windows Corp, and helical piers to minimize the structure's 'footprint,' from Anchor Pipe and TruTorgue.
Currently there is one building in South Montgomery County, made of containers, home to Epic Software and Silver Rock Productions, located in the 700 block of Sawdust Road, behind the James Coney Island. In February 2013, a proposed groundbreaking will take place for the next container facility in close proximity. This is time dependent on sufficient funds being raised. Thanks to a parcel of land provided by the Commissioner's Office of Precinct 3 under Ed Chance, the facility will be located at the south end of Pruitt Road in the vicinity of the TWRC Wildlife Center.
To see the project to fruition, the USGBC Piney Woods Branch needs sponsors, members, and volunteers; an excellent program for environmentalists, scout projects, and students service organizations. Multi-tiered membership levels even include a student discount price. The program is in need of materials and especially fundraisers. "Most importantly, we want people to know we're community-oriented," said Kathy Fediw, the 3rd and out-going Chairman of the USGBC Piney Woods Branch. "Our real goal is to reach out and serve the community."
For more information those interested can join the weekly get-together every Thursday morning from 8-9 am, at La Madeleine's in Market Street, coffee, networking and planning events. Members and non-members are welcome. For more information call, email or view their Facebook page, and the website in the link contained here within.