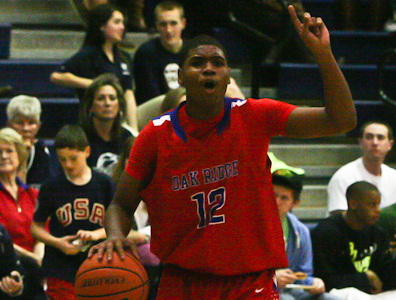 Road warriors were what local boys' basketball teams hoped to become on Friday as the District 14-5A season resumed following the Holiday Break.

Things went well for The Woodlands High School boys' basketball team as the Highlanders remained unbeaten in league play with a 46-33 victory at Lufkin. Garret Colonna pumped in 16 points to lead the way and Joe Primavera added eight more.

"Great job tonight," Highlanders coach Dale Reed tweeted. "Winning at Lufkin is always tough to do."

The Highlanders (18-5, 3-0) jumped on top early but needed a big fourth quarter to salt away the road win. A 14-5 run to open the game put The Woodlands in the driver's seat. The lead grew to 29-16 by halftime.

But the hosting Panthers ran off a 12-5 third-quarter streak to shave the Highlanders' lead to 34-28 entering the final period.

The Highlanders host NPIRE, from Australia, at 4:30 p.m. Monday.

The College Park High School boys' basketball team was not as fortunate on the road Friday. The Cavaliers dropped a 70-60 decision at Conroe. Desmond Fleming poured in 21 points for College Park (17-9, 1-1) while Keanu Andaya finished with 11 points and both Bryon Makel and Sam Osina added 10 points.

The game was close throughout with Conroe holding slim leads of 16-15, 34-31 and 49-47 after each of the first three quarters.

The Tigers (9-15, 1-2) won the final period 21-13 and pulled away. Andre Barnes led Conroe with 20 points.

College Park looks to rebound on Tuesday when it hosts A&M Consolidated while Conroe visits Oak Ridge (11-10, 0-2), which won a 33-31 non-district encounter over Klein. The game was originally scheduled to be played at Klein, but heavy rains caused problems with the court there and the teams played at Oak Ridge.

Bryan Lehmann led a balanced scoring attack for Oak Ridge with 11 points. Trumaine Jefferson and Luken Baker added nine and eight points respectively.